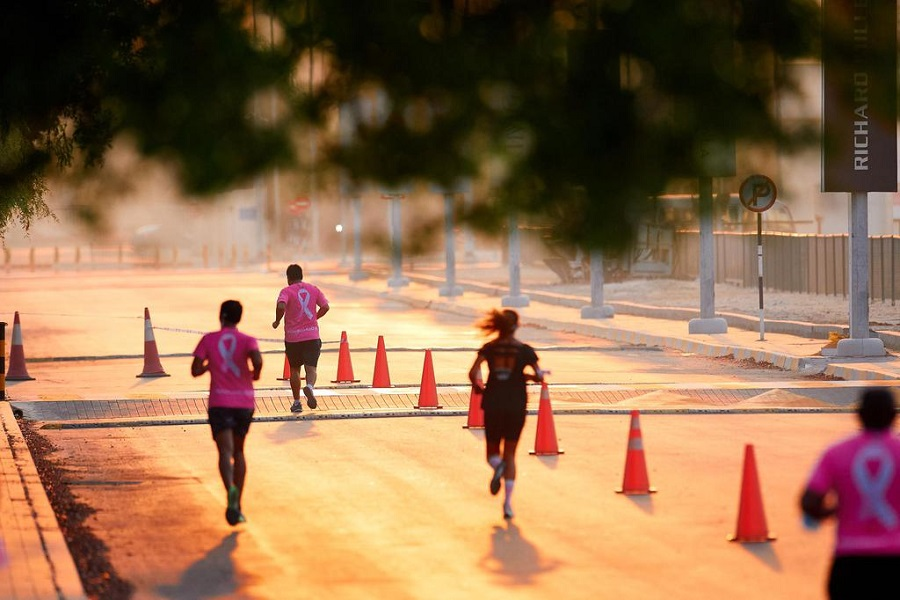 See All
Fri, Oct 01, 2021 07:00 AM - Sun, Oct 31, 2021 11:00 PM
For the past 10 years, every October during Breast Cancer Awareness Month, runs have been organised to raise funds through the Al Jalila Foundation for Breast Cancer Initiatives - donating in excess of 350,000 to this worthy cause.
Introducing the 1k A Day for Pinktober, throughout the month of October everyone is encouraged to achieve the equivalent of 1k a day or 31k total in October for Breast Cancer Awareness Month.
Whether you run, jog or walk, the Virtual Pink Run enables you to join us in supporting a worthy cause. Those who complete 31 kilometres during October and are resident in the UAE will receive a 'REAL PHYSICAL' Virtual Pink Run medal (all will be sent the medal on achieving the 31 kilometre target).
Proceeds from every entry will go to Brest Friends, a forerunner in raising awareness on the importance of early detection of breast cancer, furthering patient support with medical treatment and investing in local breast cancer research.
Note:
On registering there is no refund and the medal is only available to UAE residents. You can only register one person per account for this event. You can also add an optional donation during the registration process!
Schedule
Virtual Event
Oct 01 - Oct 31, 2021
07:00 AM - 11:00 PM
Abu Dhabi Calendar
Stay up to date with events in Abu Dhabi