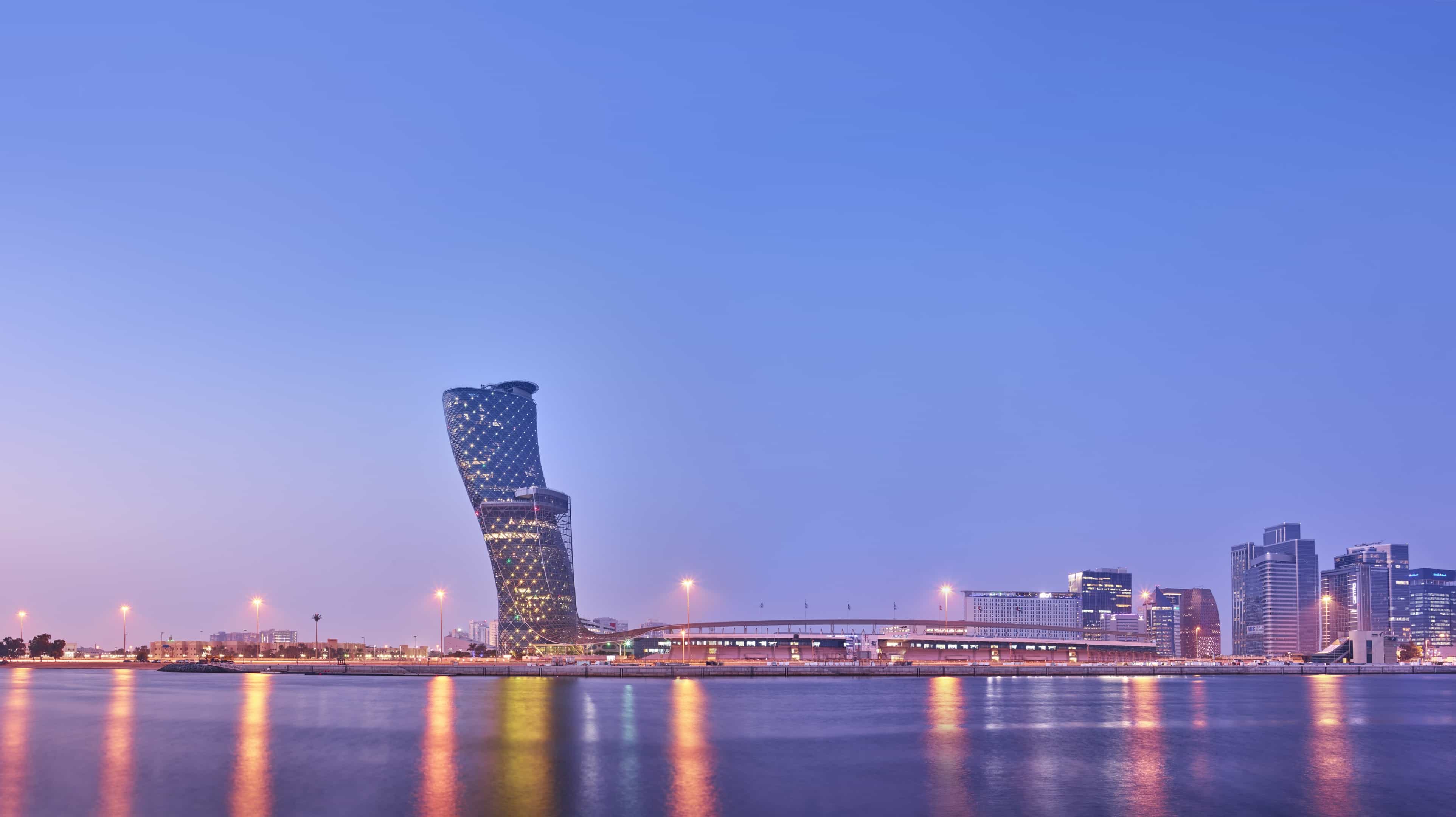 See All
Abu Dhabi National Exhibition Centre (ADNEC)
Al Bateen, Abu Dhabi
The multi-award-winning Abu Dhabi National Exhibition Centre (ADNEC) is the largest exhibition venue in the Middle East and is just 15 minutes from Abu Dhabi International Airport.
This incredible venue features 73,000 square metres of indoor exhibition space spread over 12 state-of-the-art, fully interconnected exhibition halls, an atrium and concourse. ADNEC's atrium, plus its 12 exhibition halls, provide a total inter-connected exhibition floor space of 55,000 square metres. Two large conference rooms and 20 smaller meeting rooms provide ample space for conference and meeting organisers.
At almost 8,000 square metres, International Convention Centre (ICC) Abu Dhabi is the emirate's largest indoor auditorium and the UAE's largest venue to house a permanent retractable seating solution. The venue is capable of accommodating up to 6,000 guests seated and 8,000 guests standing.
ADNEC also features a wide range of restaurants, cafés, shops, hotels, business facilities and on-site service providers.
Abu Dhabi National Exhibition Centre is one of the region's most in-demand venues. The centre is proud to be the first company in the business tourism sector in the MENA region to successfully complete the ISO 20121:2012 Stage 2 Assessment, which is the international standard for sustainable event management and best industry practices.
Meeting Room Name

Area
(SQM)
Banquet
Boardroom
Classroom
Reception
U Shape
Theatre
ICC Abu Dhabi
7919
-
-
-
-
-
6000
Conference Room A
1125
580
126
513
708
147
924
Conference Room B
741
370
78
330
432
99
492
Hall 4
3607
1400
-
1716
1832
-
3430
Capital Suite 1
214
120
54
108
180
59
170
Capital Suite 3
169
90
42
84
132
47
140
Capital Suite 5
233
140
60
120
200
65
196
Capital Suite 7
228
140
54
108
180
65
196
Capital Suite 8
166
90
36
84
140
47
130
Capital Suite 10
170
90
42
84
140
47
140
Capital Suite 13
180
110
42
96
132
53
140
Capital Suite 14
181
100
42
96
132
53
140
Capital Suite 16
124
70
24
60
96
35
85
Capital Suite 19
170
100
42
84
135
47
145
Capital Suite 21
296
100
66
138
84
74
247
Al Maared
1445
750
168
720
1000
183
1394