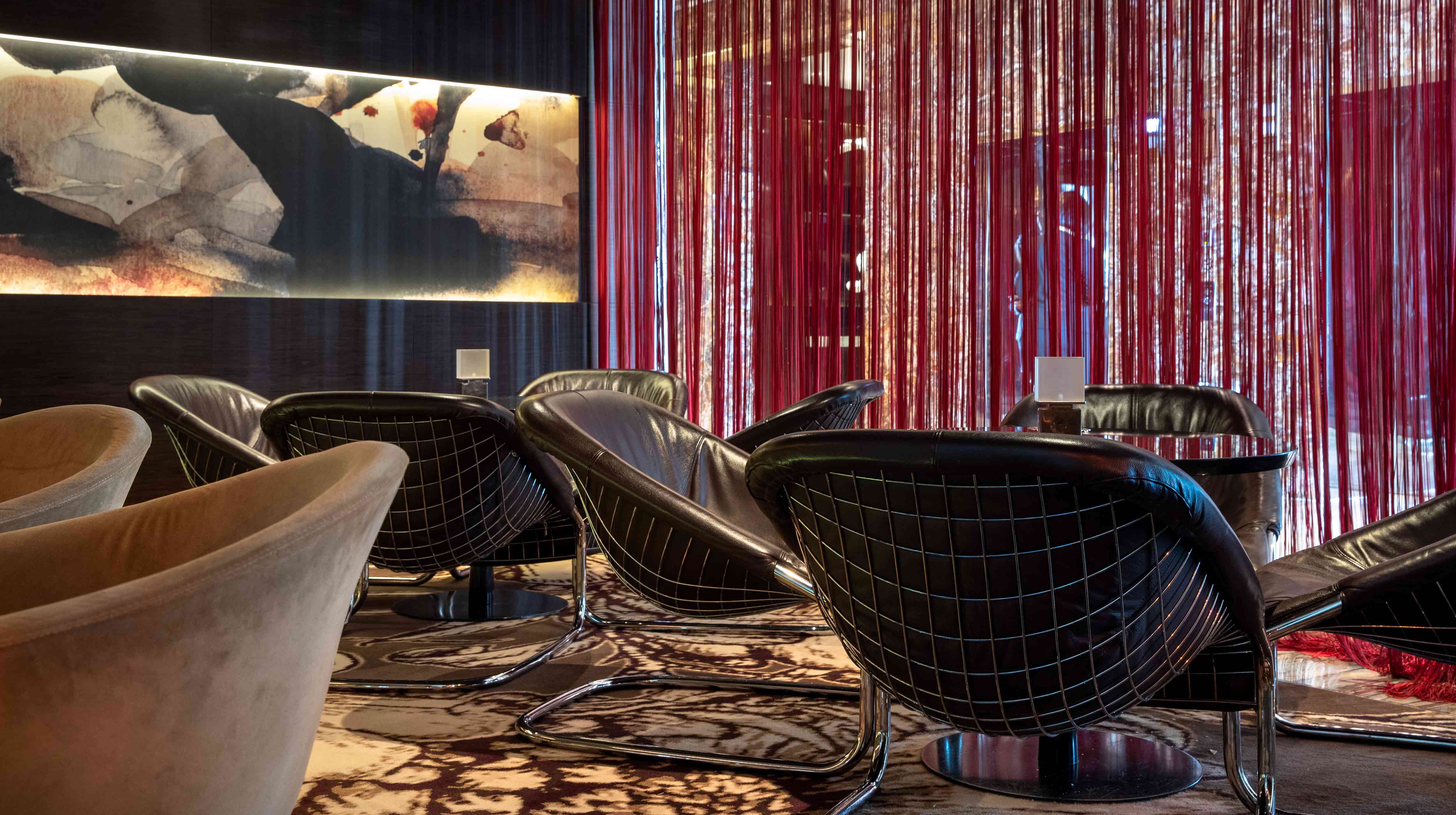 Vedi tutto
Lobby Bar Jumeirah At Etihad Towers
West Corniche Road, Abu Dhabi
The Lobby Bar at Jumeirah at Etihad Towers is a striking spot for a rendezvous, with shimmering water features, finger foods and drinks.
Situated next to the Lobby Lounge, the Lobby Bar is a perfect venue for a quiet drink with friends or clients. Relax among the luxurious surroundings, enjoy the warm, genial atmosphere and take your time. Choose from an impressive selection of fine wines, spirits, exclusive cocktails and cigars as you enjoy a tête-à-tête in the soothing ambience.
Bar snacks include chicken wings, beef sliders and mozzarella sticks. For mains, options include burgers, sandwiches, seafood and Mexican dishes. Look at the dish-and-drink promotions for a value-for-money pairing.