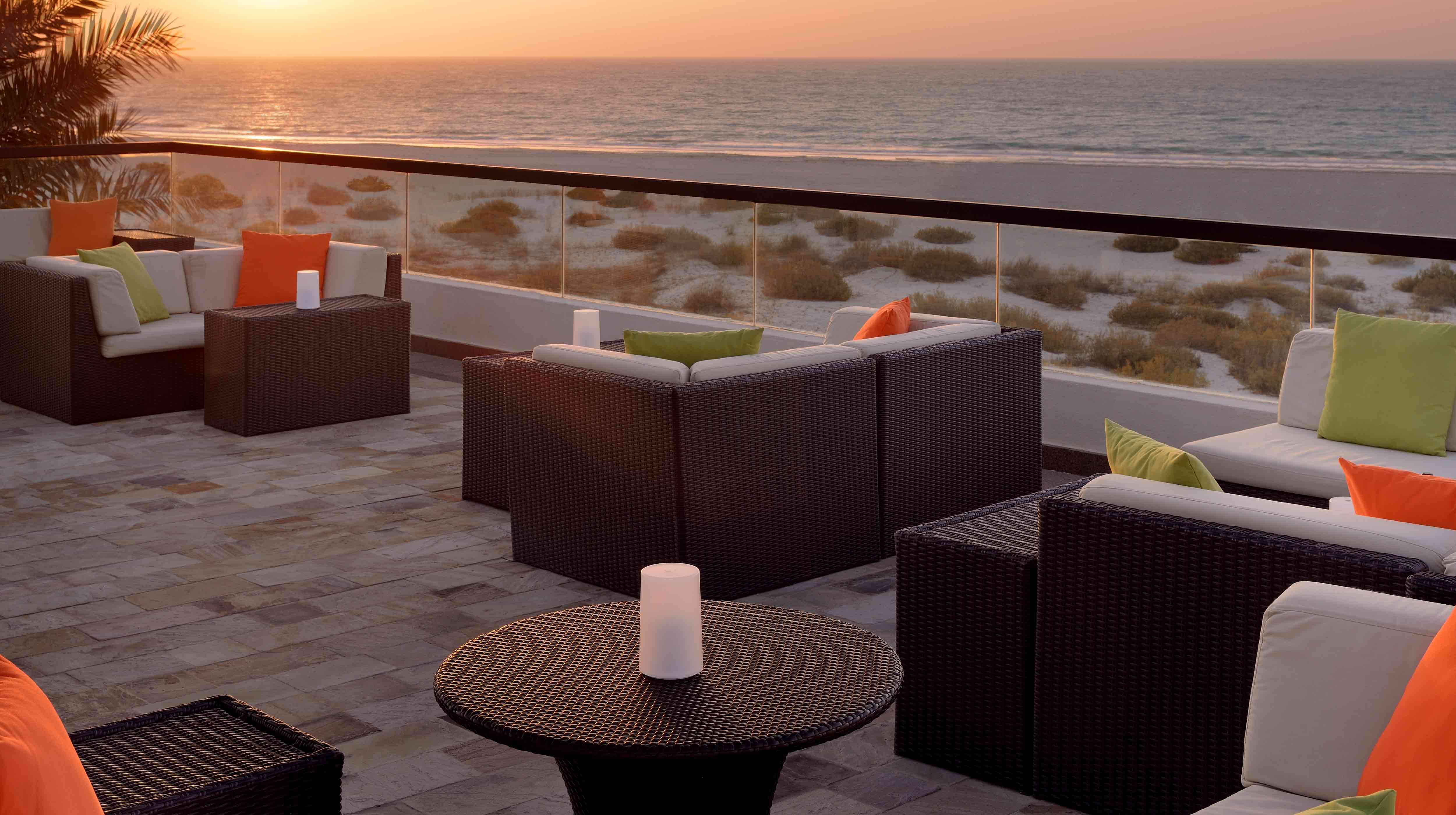 See All
If you are on the lookout for a place with stunning views to enjoy refreshing drinks, then the Beach House Rooftop at the Park Hyatt Abu Dhabi Hotel and Villas is the place for you.
Lounge-style music will put you in the mood as you choose from a variety of beverage choices while taking in the breathtaking views of the Arabian Gulf. The romantic views make this bar a top destination for loved ones to indulge in some quality time.
Groups of friends will also love hanging out at the Beach House Rooftop. It's a great place to catch up and chill as you watch the beautiful sunset on Abu Dhabi's turquoise shoreline.