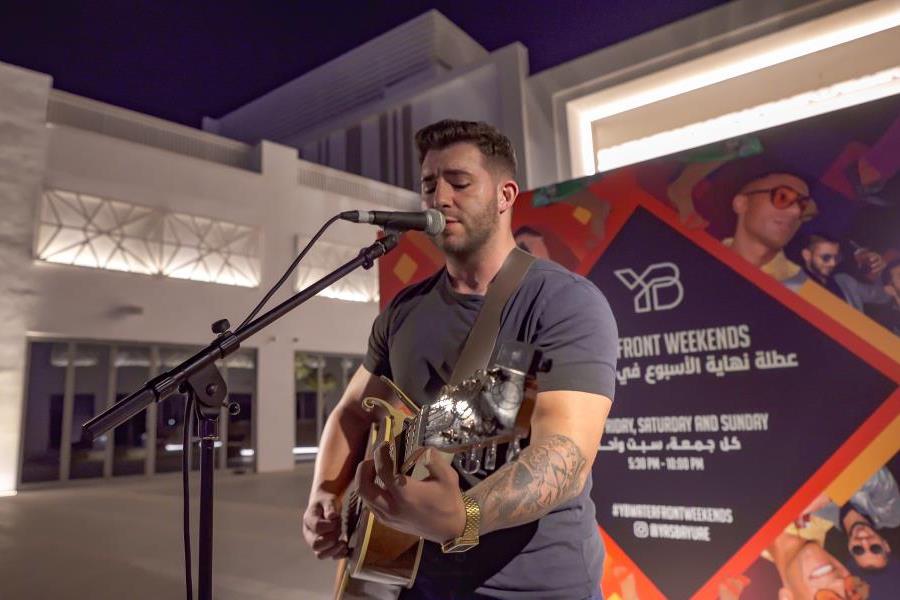 See All
Fri, Feb 18, 2022 05:30 PM - Sat, Dec 31, 2022 10:00 PM
Yas Bay Waterfront, Abu Dhabi's vibrant dining and nightlife destination, is kicking off its waterfront weekends; a weekly instalment of exhilarating entertainment, musical performances and exciting events. Yas Bay Waterfront Weekends will be serving good vibes at every corner of the boardwalk!
In addition to the wide array of international concepts and dynamic mix of licensed restaurants and lounges available at Yas Bay Waterfront, visitors are set to sing, dance and vibe to an exciting line-up of entertainment and themed performances to satisfy all tastes. Bringing some of the most unique sounds to town, visitors can jive to the beat with hand pan, steel pan and tapping guitar performances.
As for the classic souls, the sweet sounds of the violin, cello and harp will serenade visitors on a trip down memory lane. What's more, fusion performers will mix in some of the world's best tunes and hits to create unique symphonies while western performers in other corners will have your favourite hits covered all evening.
Schedule
Yas Bay
Feb 18 - Dec 31, 2022
05:30 PM - 10:00 PM
Notes
*Fridays, Saturdays, and Sundays only
Stay up to date with events in Abu Dhabi