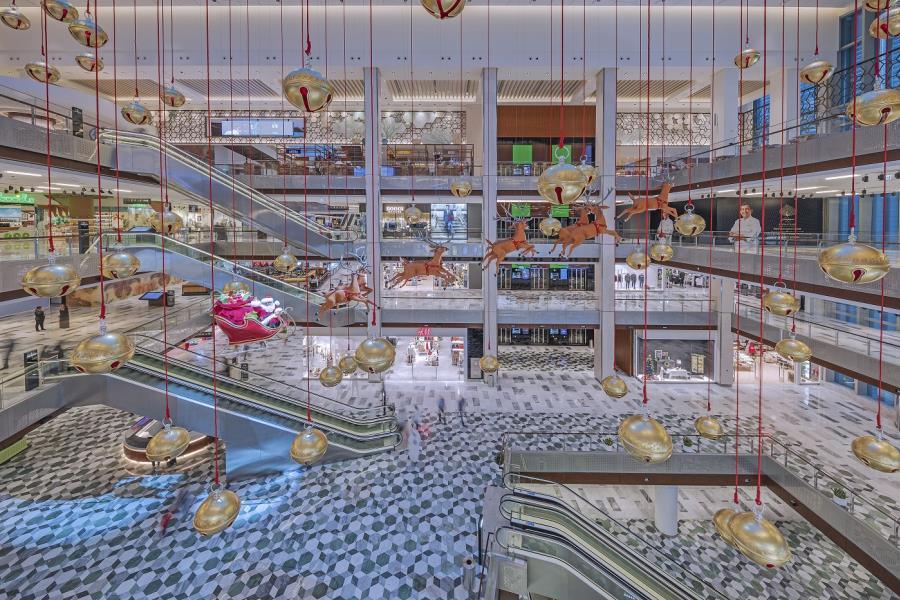 See All
Sun, Dec 06, 2020 10:00 AM - Sat, Dec 26, 2020 10:00 PM
The Galleria Al Maryah Island is the place to be this festive season. Make the most of the holidays and step into a world of unparalleled experiences as The Galleria transforms into a spectacular Winter Wonderland this December. 
With a range of festive delights awaiting guests at The Galleria Al Maryah Island's Winter Wonderland, family and friends are invited to celebrate the spirit of the season with a spectacular extravaganza of roaming entertainment, winter sales, a joyful Winter Village and Santa Claus himself amongst other activities curated to offer yet another year of unrivalled festive fun. 
Winter Wonderland Extravaganza
Known for the captivating Winter Wonderland adorned with sparkling lights, festive bells and stars, there's no shortage of photography inspiration at The Galleria. Guests can look forward to posing by an extravagant nine-metre tree and a spectacular illuminated reindeer installation. Families will be immersed in the magic of the festive season with extraordinary seasonal décor. 
Santa Claus is coming to The Galleria's Winter Village
Creating priceless memories during the most wonderful time of the year, guests of The Galleria can meet none other than Santa Claus at the spectacular Winter Village, all while social distancing. Located in the North Atrium by Debenhams, family and friends can stop by Santa's sleigh to pay him a visit and show how good they've been this year. 
Mail to: The North Pole
Head to the Winter Village on Ground Level or Central Kitchens on Level 3 to take part in the 'Letters to Santa' activation. 
Little ones can send Santa a letter with all the reasons they should be on the good list this year, and a wish list of their most-coveted gifts from their favourite stores at The Galleria. 
Awaken your senses at the festive themed sensory rooms
It's beginning to smell a lot like the holidays. Located on the Level 2 by the Food Court and Family Park, guests can look forward to visiting the magnificent festive sensory rooms, embellished with candy canes, gingerbread, and cinnamon sticks. Bringing to Abu Dhabi the true essence of the winter season, family and friends can immerse themselves in delightful aromas bound to put anyone in the festive mood. 
Schedule
The Galleria Al Maryah Island
Dec 06 - Dec 26, 2020
10:00 AM - 10:00 PM
Abu Dhabi Calendar
Stay up to date with events in Abu Dhabi