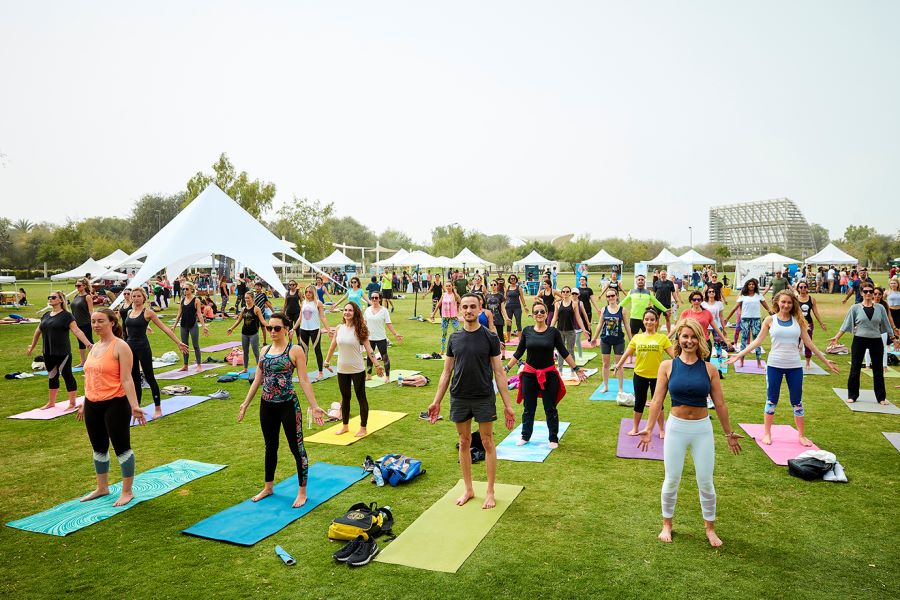 See All
Wed, Oct 13, 2021 06:30 PM - Wed, Dec 29, 2021 08:00 PM
In recognition of the importance of World Mental Health Day, Umm Al Emarat Park is launching a free wellness program including meditation and yoga sessions, in collaboration with Inner Space Centre, Seven Wellness and Flo Studio.

Flo Studio sessions
Participants will be able to unite the body and mind through breathing, develop awareness and mindfulness through movement and stillness, and to explore and appreciate the potential of one's physical, mental and spiritual being.

*For bookings, WhatsApp to 050 663 5498

Inner Space Centre

Participants can expect to achieve physical and emotional state of deep calm and relaxation by tuning into enlightening and interactive talks, in addition to practices that help them improve their clarity of mind, decision making skills and inner resilience.

*First come, first serve basis

Seven Wellness

Participants will be able to release tightness, gain strength, balance the body and focus the mind as one intentionally unites breath with movement.
*For bookings, email to
[email protected]
, register through the App 'Seven Wellness Studio' or log on to
www.sevenwellness.ae
Schedule
Umm Al Emarat Park
Oct 13 - Dec 08, 2021
06:30 PM - 08:00 PM
Notes
Yoga by Seven Wellness on October 13, November 10, December 8
Umm Al Emarat Park
Oct 20 - Dec 29, 2021
06:30 PM - 08:00 PM
Notes
Meditation by Inner Space on October 20, November 3 & 17, December 15 & 29 
Umm Al Emarat Park
Oct 27 - Dec 22, 2021
06:30 PM - 08:00 PM
Notes
Yoga by Flo Studio on October 27, November 24, December 22 
Abu Dhabi Calendar
Stay up to date with events in Abu Dhabi