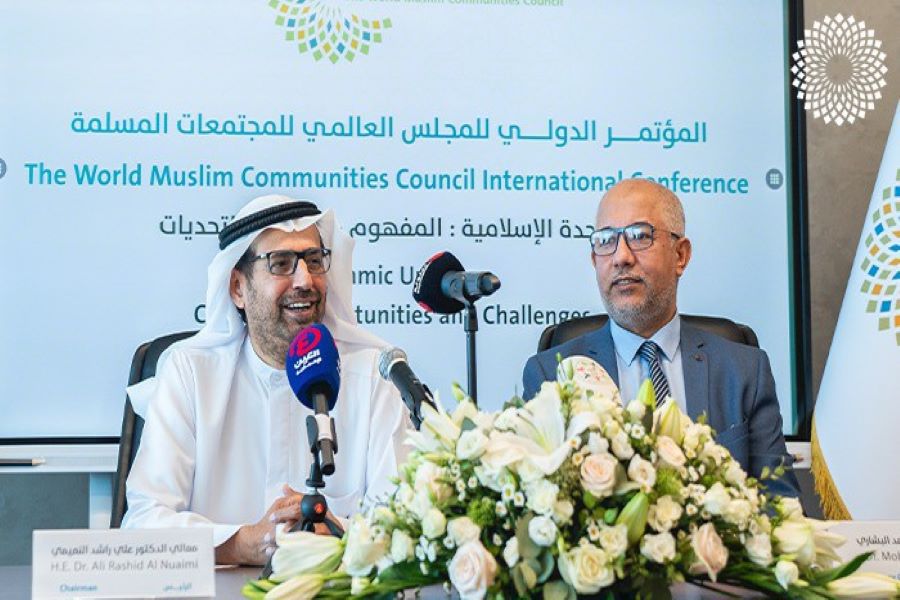 See All
Sun, Dec 12, 2021 08:00 AM - Mon, Dec 13, 2021 09:00 PM
The conference, held under the patronage of His Excellency Sheikh Nahyan bin Mubarak Al Nahyan, Minister of Tolerance and Coexistence addresses the need to present an intellectual and legal discourse that fills the void that exists among Muslim communities around the world.
The conference will address the challenge of belonging to contemporary Muslim society, which confirms the pioneering role of scholars and thinkers in leading the nation, and to present an intellectual and legitimate proposal commensurate with the requirements of the age.
The World Muslim Communities Council is an expert house for the rationalization of the working organizations and associations in Muslim society thorough changing their culture and improving their performance in order to achieve one goal, which is the integration of Muslim societies in their countries in a way that achieves the national greatness and fully affiliation for the Islamic religion.
Schedule
ADNEC
Dec 12 - Dec 13, 2021
08:00 AM - 09:00 PM
Abu Dhabi Calendar
Stay up to date with events in Abu Dhabi