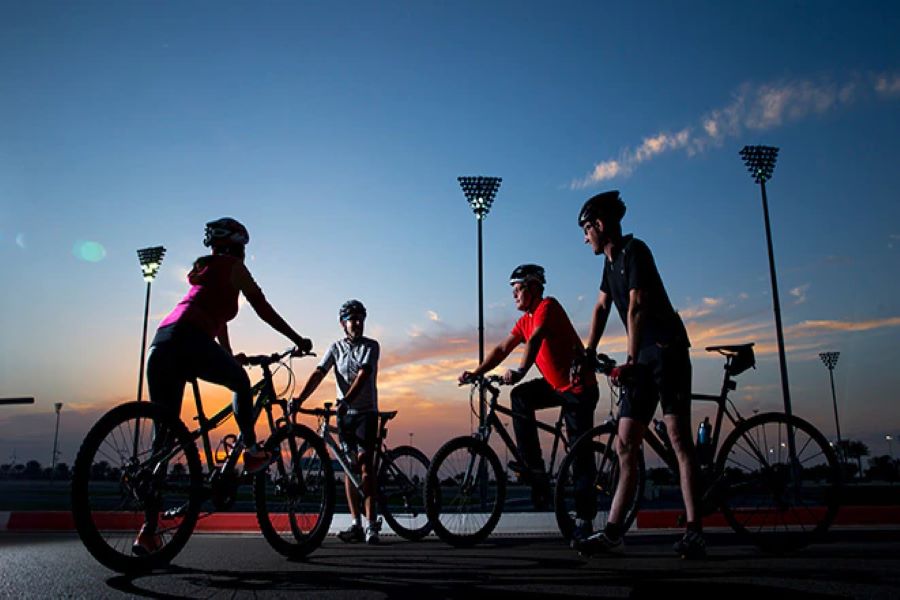 See All
Mon, Jan 10, 2022 06:00 PM - Wed, Feb 02, 2022 10:00 PM
Life is better on track! 
Yas Marina is excited to announce the return of ADNOC TrainYAS Presented by Abu Dhabi Sports Council (ADSC) for cyclists, runners and walkers. 
Spend your evenings cycling and embracing a healthy lifestyle in a unique, safe and friendly training ground. 
In line with the recently announced new work week, the health and fitness sessions have been updated to keep the fun going for all. 
For more information and registrations, click here
Schedule
Yas Marina
Jan 10 - Feb 02, 2022
06:00 PM - 10:00 PM
Notes
*Mondays and Wednesdays only
Abu Dhabi Calendar
Stay up to date with events in Abu Dhabi