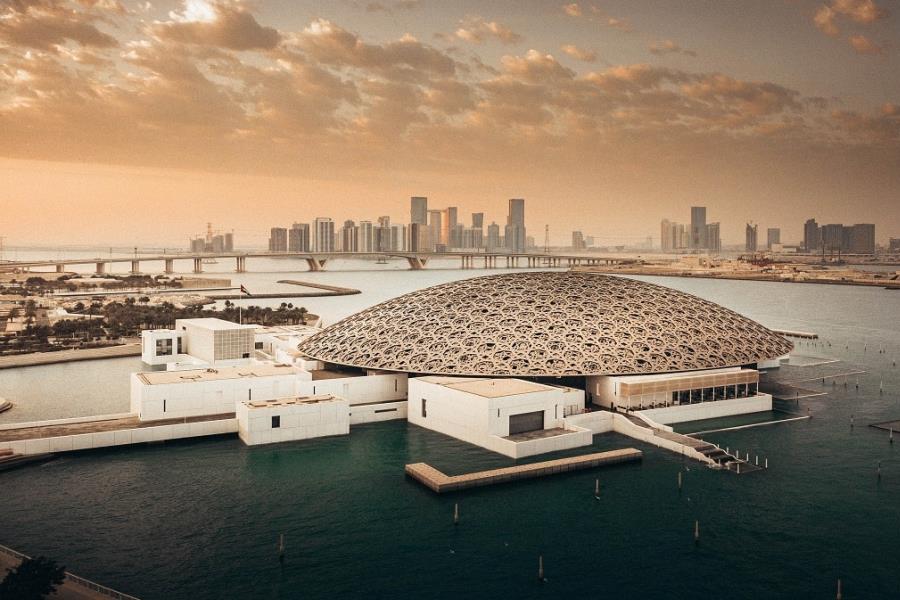 See All
Through the historical lens of Indian Cinema
Louvre Abu Dhabi
Tue, Jan 24, 2023 06:00 PM - Tue, Jan 24, 2023 07:00 PM
Ever watched a Bollywood movie unfold on canvas? Or just with your ears? Let us take you back to the time when the richness of a story could only be conveyed through a painter, singer, performer, or storyteller with handmade props.
Hélène Kessous, anthropologist and specialist in Indian cinema, and Julien Rousseau, curator of the Asian collections atMusée du quai Branly-Jacques Chirac discuss the living traditions of travelling storytellers, traditional dances, shadow theatres, and magic lanterns as they take you through a journey in time.
Moderated by Aisha AlAhmadi, Curatorial Assistant at Louvre Abu Dhabi, our exclusive 1-hour talk with the exhibition curators will retrace the story of Indian cinema from its beginnings in the late 19th century up until the presentand explore how the father of Indian art, Raja Ravi Varma, inspired the industry.
For more information, click here
Schedule
Louvre Abu Dhabi
Jan 24 - Jan 24, 2023
06:00 PM - 07:00 PM
Stay up to date with events in Abu Dhabi