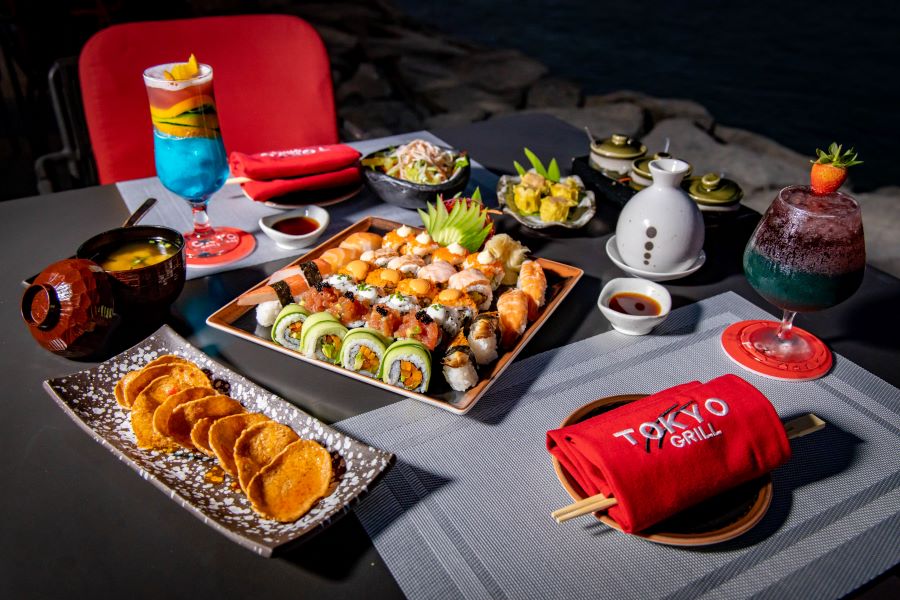 See All
Sushi Wednesday and Ladies Night at Tokyo Grill Abu Dhabi
Tokyo Grill - Ritz Carlton
Wed, Oct 27, 2021 06:00 PM - Wed, Dec 29, 2021 10:00 PM
Tokyo Grill & Bar offers a wide selection of unlimited rolls alongside a bowl of miso soup and choice of fried rice or noodles.
The cherry on top is unlimited flow of beverages for ladies while dining for AED 50 only.
Tokyo Grill is a traditional Izakaya offering authentic Japanese Robatakayi (Japanese grilling art). The venue offers stunning sunset and relaxed ambiance to make it the perfect place for pleasantly elegant evenings.
Let the breathtaking canal views set the scene for romance as you share a selection of delicious dishes.
Price:
- AED 135: All you can eat Sushi
- AED 50: Unlimited flow of beverages for Ladies Night
Schedule
Tokyo Grill - Ritz Carlton
Oct 27 - Dec 29, 2021
06:00 PM - 10:00 PM
Abu Dhabi Calendar
Stay up to date with events in Abu Dhabi