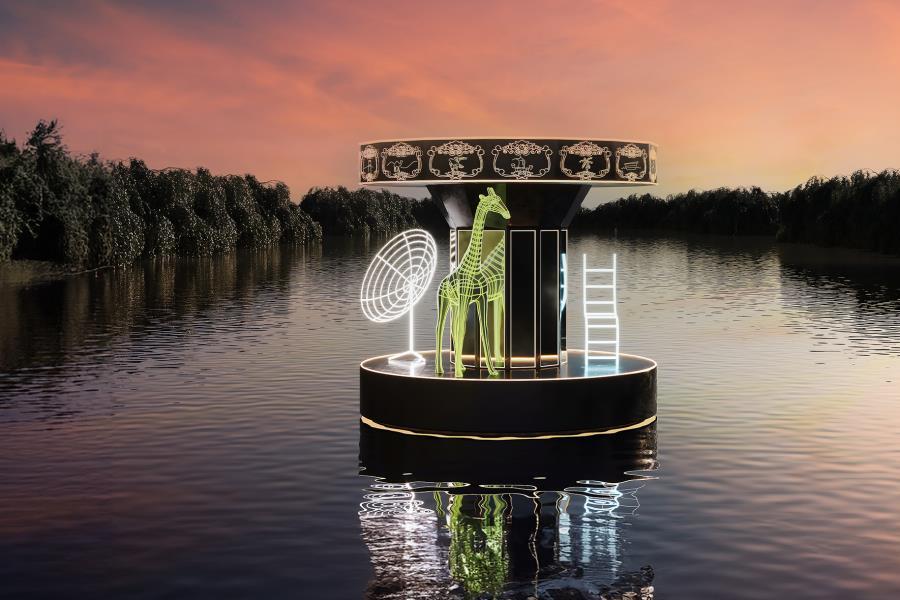 See All
Wed, Nov 15, 2023 08:00 AM - Tue, Jan 30, 2024 10:00 PM
Manar Abu Dhabi, a Public Art Abu Dhabi initiative, will transform the city's natural vistas with a series of mesmerising light art exhibitions.
Under the theme 'Grounding Light', the exhibition will showcase over 35 new site-specific commissions and light sculptures, projections and immersive artworks by artists including Alaa Edris, Carsten Höller, Groupe F, Mohammed Kazem, Rafael Lozano-Hemmer, Samia Halaby, teamLab and more Manar Abu Dhabi will extend across the city through key locations including Lulu Island, Corniche Road, ,Samaliayah Island, Fahid Island, Jubail mangroves, Saadiyat Island, and the Eastern mangroves.
A key pillar of the Public Art Abu Dhabi initiative, announced by the Department of Culture and Tourism – Abu Dhabi (DCT Abu Dhabi) earlier this year, Manar (the Arabic word for "lighthouse") will offer residents and visitors opportunities to engage with stunning artworks and experience the transformative power of light.
The artworks will be displayed across several key locations throughout Abu Dhabi, including Lulu, Saadiyat, Jubail, Al Samaliyah and Fahid islands, and other coastal areas such as Corniche Road, and the Eastern mangroves. Visitors will embark on a 2.3-kilometre art journey through Al Samaliyah, witness a Saadiyat Cultural District museum-inspired drone show on Saadiyat, and explore mesmerising displays on Lulu.
Schedule
Across Abu Dhabi
Nov 15, 2023 - Jan 30, 2024
08:00 AM - 10:00 PM
Stay up to date with events in Abu Dhabi