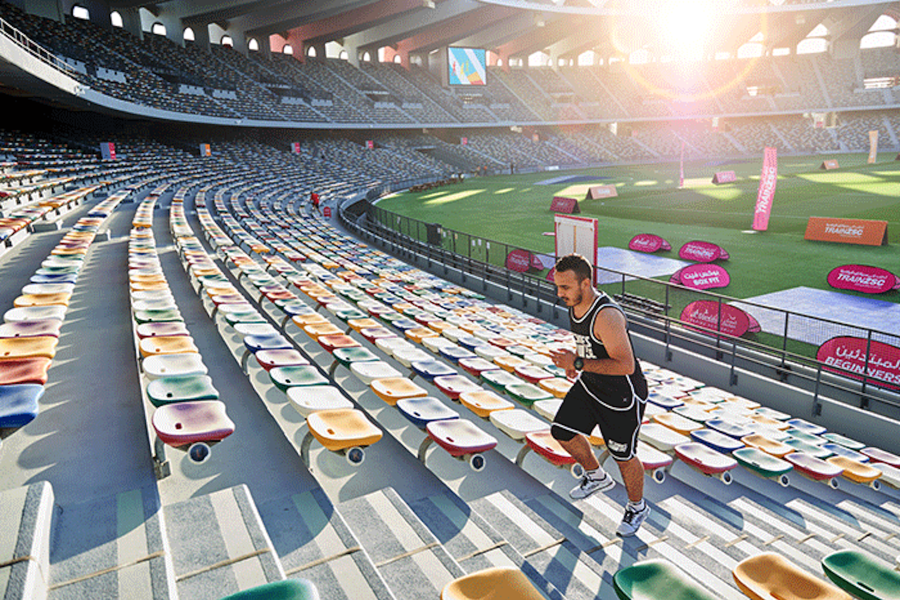 See All
Mon, Nov 16, 2020 05:00 PM - Tue, Dec 22, 2020 08:00 PM
Your favourite step challenge is back! StepZSC is a free community fitness event which allows people of all ages and fitness levels to take their training to new heights.
Join into express fitness classes and take steps towards better health. Everyone is invited to join and climb up to the next level. Stay the internal path, filled with short bouts of steps with short flat intervals between them, or challenge yourself by heading out to scale two flights, with the promise of a longer flat once you reach the top.
Be part of the motivational atmosphere, climb the steps, have a run and get healthy while having fun!
Schedule
Zayed Sports City
Nov 16 - Dec 22, 2020
05:00 PM - 08:00 PM
Notes
Mondays: Open to Public
Tuesdays: Ladies ONLY
Abu Dhabi Calendar
Stay up to date with events in Abu Dhabi