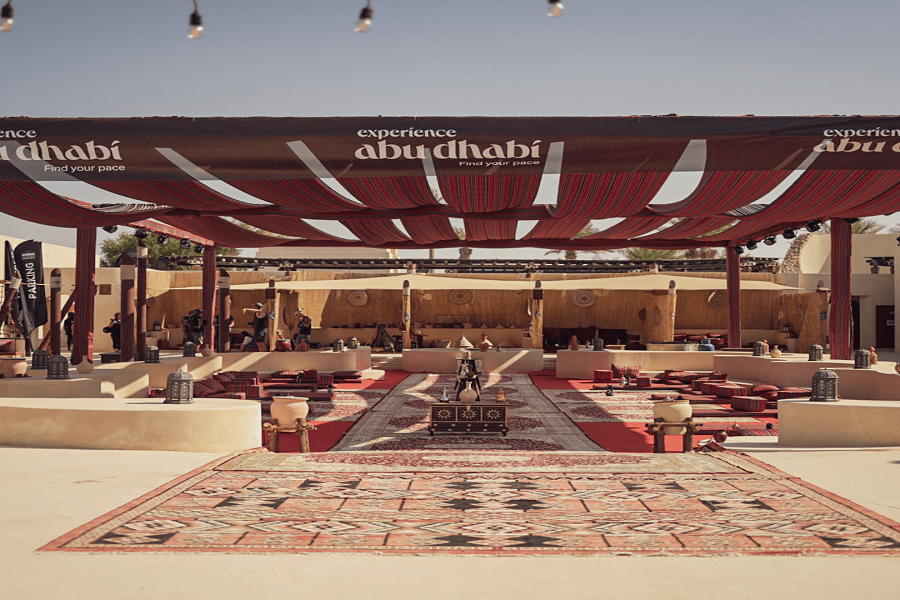 See All
Fri, Dec 08, 2023 01:00 PM - Sun, Dec 10, 2023 05:00 PM
In 2023, Spartan returns to the Al Wathba desert venue for the pinnacle OCR event of the season: the Spartan World Championship, hosted by the Abu Dhabi Sports Council. The event will bring together the world's best obstacle course racing (OCR) athletes to take on a challenging new course from December 8–10. Set in Abu Dhabi's Al Wathba area for the second year and the region itself for the third consecutive year, the race venue stands a mere 30 minutes away from both Abu Dhabi city and Abu Dhabi International Airport.
The finalists will compete for the Men's World Championship and the Women's World Championship on 9 December, while the World Team Championship will be held on 10 December. Alongside the elite competition, members of the UAE and international community will be able to test themselves on the circuit through the Open Heats. The Open Beast (21km; 30 obstacles) will roll out on Saturday, while Open Super and Open Team Super (10km; 25 obstacles), Open Sprint (5km; 20 obstacles), and Kids Open (500m-2km; 5-20 obstacles) will run on the Sunday, enabling budding Spartans the chance to tackle the course by themselves or with friends and family.
There are no qualification requirements, and all interested parties can sign up. In addition, Spartan are raising the stakes once again this year with the introduction of a 3km obstacle course and a first-of-its-kind night race. Taking place on Friday, 8th December, the night race marks the official start of the World Championship weekend and will feature the fully illuminated 5km Spartan Sprint course in the middle of the desert.
The inaugural race will have two heats and is open to all who would like to register, with participants required to wear headlamps. Following the night race, the mainstage will come to life with live music performances, the official Parade of Nations, and finally, an inspiring athlete panel discussion.
Schedule
Al Wathba
Dec 08 - Dec 10, 2023
01:00 PM - 05:00 PM
Stay up to date with events in Abu Dhabi