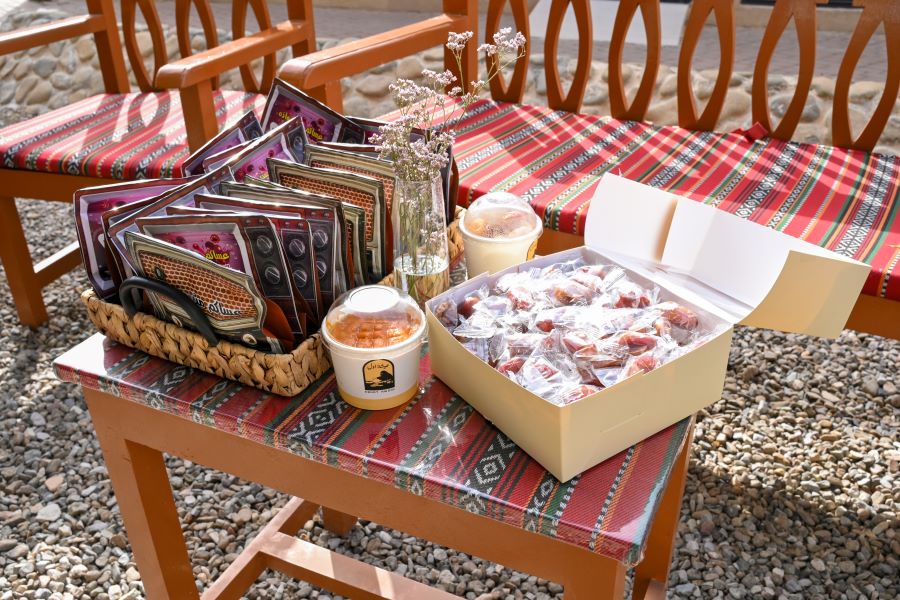 See All
Sat, Jul 09, 2022 03:00 PM - Sun, Jul 10, 2022 08:00 PM
Dress up in your traditional apparel and preserve these beautiful moments with your children and loved ones. 
Spend wonderful times with your family at the cultural sites and celebrate the joy of Eid Al Adha! Visitors will receive treats and gifts!
All Al Ain cultural sites including Al Jahili Fort, Qasr Al Muwaiji, Al Ain Palace Museum, Bait Mohammed bin Khalifa, Al Qattara Art Centre, Al Ain Oasis, will provide Shfaya Al Eid with treats and gifts for children.  
Schedule
Al Ain
Jul 09 - Jul 09, 2022
03:00 PM - 07:00 PM
Notes
*All Al Ain Cultural Sites 
Al Ain
Jul 10 - Jul 10, 2022
09:00 AM - 08:00 PM
Notes
*All Al Ain Cultural Sites 
Stay up to date with events in Abu Dhabi