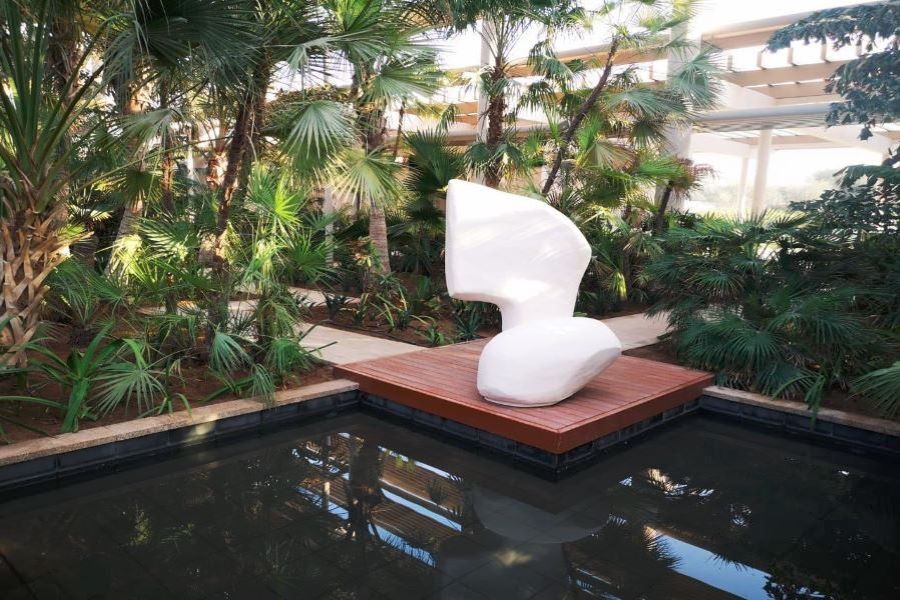 See All
Rand Abdul Jabbar Art Installation and Performance at Umm Al Emarat Park
Umm Al Emarat Park
Wed, Nov 17, 2021 08:00 AM - Fri, Dec 31, 2021 11:59 PM
Umm Al Emarat Park, in collaboration with the Abu Dhabi Art, is hosting a live performance art piece by artist Rand Abdul Jabbar titled 'Act II: The Climbing Vine, taken from the series Every Act of Recognition Alters What Survives'.
The installation which was originally commissioned for the 2021 Shubbak Festival in London and installed in London's oldest botanic garden has been re-imagined for Abu Dhabi Art to be displayed within the grounds of Umm Al Emarat Park's Botanic Garden and Shade House.
The installation explores the role of memory in relation to place and history. Three sculptural interventions will be set in dialogue with the Park's plant and in a way that utilizes the Botanic Garden and Shade House's sensory and emotional qualities to provide focal points for contemplation and reflection.
The venue will also present a live performative reading of The Climbing Vine, a personal text written by Entissar Hajali, a London-based Syrian writer and performer and one of the original workshop members. 
Art enthusiasts will have the chance to participate in a workshop and join the Rand Abdul Jabbar for a stroll through the Botanical Garden and engage in drawing exercises outdoors in response to a series of sculptural interventions that explore our capacity to connect with cherished experiences from distant times and places in the present moment.
*Entry fees to Umm Al Emarat Park applies
Schedule
Umm Al Emarat Park
Nov 17 - Dec 31, 2021
08:00 AM - 11:59 PM
Notes
*Installation Display
Umm Al Emarat Park
Nov 19 - Nov 19, 2021
11:00 AM - 12:00 PM
Notes
*Live Performance Reading every 30 minutes
Umm Al Emarat Park
Nov 20 - Nov 20, 2021
11:00 AM - 04:30 PM
Notes
*Live Performance Reading at 11:00 AM, 11:30 AM and 04:00 PM
Umm Al Emarat Park
Dec 05 - Dec 05, 2021
03:00 PM - 05:00 PM
Notes
*Free Workshop by Rand Abdul Jabbar
Umm Al Emarat Park
Dec 11 - Dec 11, 2021
04:00 PM - 04:30 PM
Notes
Live Performance Reading 
Abu Dhabi Calendar
Stay up to date with events in Abu Dhabi