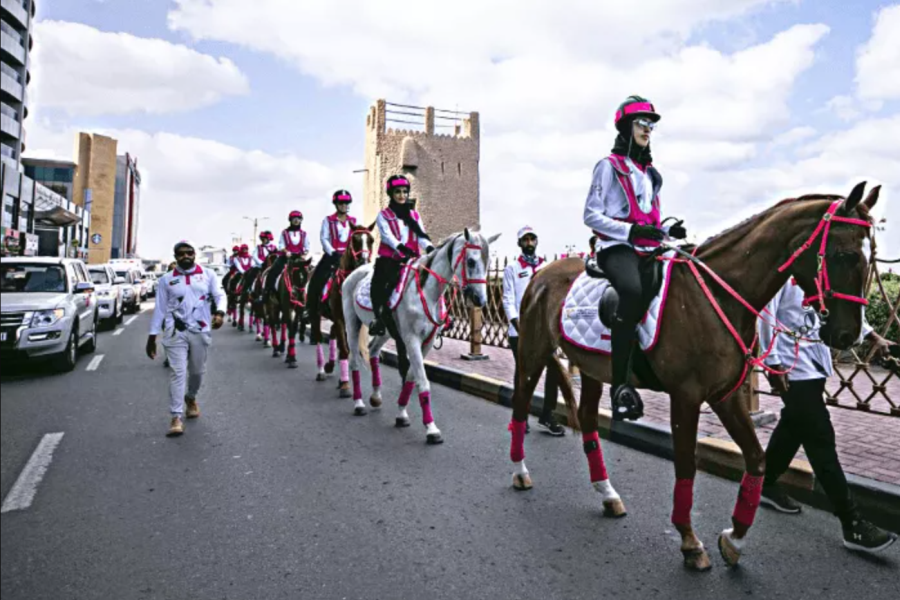 See All
Sat, Feb 04, 2023 09:00 AM - Fri, Feb 10, 2023 06:00 PM
The Pink Caravan Ride is back. Coinciding with World Cancer Day, the horse ride is all set to journey across the emirates.
The Pink Caravan Ride, which has been ongoing for years, not only involves a rather splendid horse procession, but also aims to raise awareness of breast cancer and encourage routine check-ups. At every place the Caravan stops, you'll be able avail free medical consultations and screenings to residents.
The latest edition aims to raise awareness of the most prominent and preventable types of cancer, including breast, skin, colon, prostate and testicular cancer, in addition to childhood and cervical cancer.
Schedule
Across Abu Dhabi
Feb 04 - Feb 10, 2023
09:00 AM - 06:00 PM
Stay up to date with events in Abu Dhabi