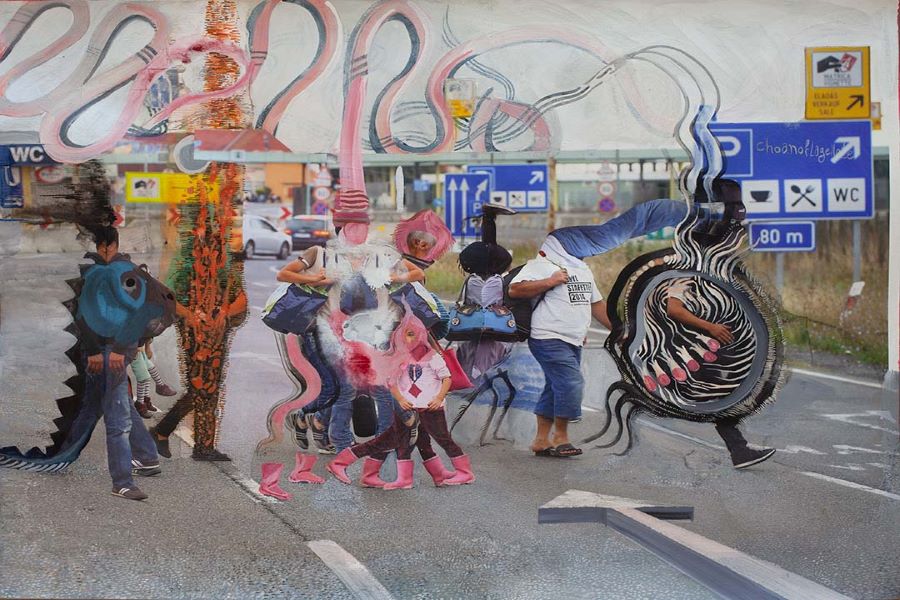 See All
Parthenogenesis at NYUAD Arts Center
The Arts Centre at NYU Abu Dhabi
Tue, Mar 01, 2022 02:00 PM - Sun, Jun 12, 2022 07:00 PM
Ramin, Rokni, and Hesam, originally from Iran, have adopted the UAE as their home.
They are known for their immersive, surreal projects, performances, paintings, and animations, which have exhibited internationally, at multiple biennials and major museums including Liverpool, Sydney, and Toronto biennial. Comprising several major new bodies of work, Parthenogenesis marks the artist trio's first solo show at a UAE institution.
The artists invited Kiori Kawai to choreograph descriptions of the recent welded sculptures. In turn, the artists produce new sculptures by themselves enacting and replicating Kawai's choreographies for Mohammed Rahis Mollah, a welder, who mimics it with metal form.
For more information, click here
Schedule
The Arts Centre at NYU Abu Dhabi
Mar 01 - Jun 12, 2022
02:00 PM - 07:00 PM
Stay up to date with events in Abu Dhabi