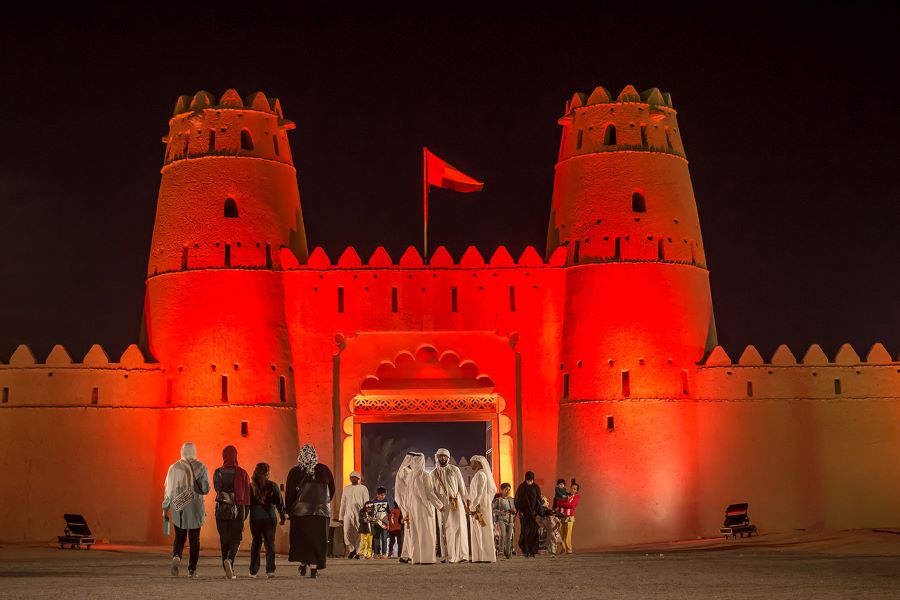 See All
Thu, Dec 02, 2021 05:00 PM - Fri, Dec 03, 2021 10:00 PM
Al Jahili Fort will celebrate the 50th anniversary of the union of the Emirates by many different activities across the fort.
Art Zone:
The area is especially designed for traditional performances like: Razfa, Aazi, Ayala, Mankous, Singing on Rababa in which the audience will enjoy & learn about the different performances of the UAE
Emirati cuisine Zone:
Visitors will enjoy the Emirati dishes with a group of Emirati chefs and Emirati food entrepreneurs who share different tastes.
Creative artists Zone:
A bazar space for creative artists who showcases their creative artistic products inspired by the Emirati culture.
Education Zone:
Visitors will enjoy different activities by their hands and try to work on arts and crafts about the UAE. 
The fort will also host an Emirati DJ to curate and arrange a collection of songs from 1971 onwards through an internal musical radio dedicated to Emirati songs.
*Green Pass on AlHosn App is mandatory for entry
Schedule
Al Jahili Fort
Dec 02 - Dec 03, 2021
05:00 PM - 10:00 PM
Abu Dhabi Calendar
Stay up to date with events in Abu Dhabi