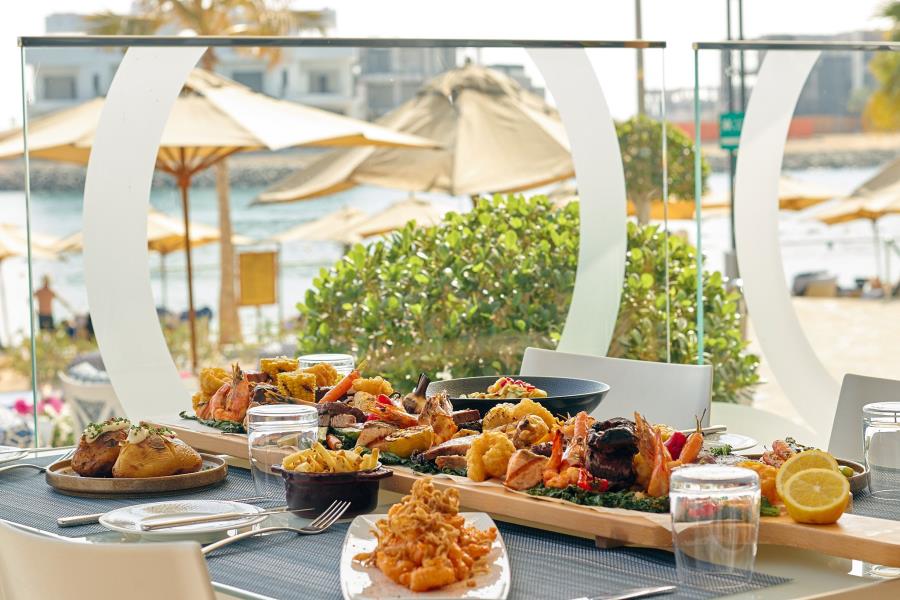 See All
Nahaam Saturday Brunch at Conrad Abu Dhabi Etihad Towers
Conrad Abu Dhabi
Wed, Aug 10, 2022 12:30 PM - Fri, Sep 30, 2022 04:00 PM
Those looking to elevate their summer season with fresh and memorable experiences should look no further than the reimagined Nahaam Saturday brunch at Conrad Abu Dhabi Etihad Towers.
Inviting guests to escape reality and traverse the world's cuisines without leaving the capital, the iconic Saturday brunch has introduced an exclusive new menu that sees endless delicious delicacies delivered straight to the table in a relaxed, sharing-style format.
An opulent culinary celebration that is guaranteed to leave every guest feeling spoiled for choice, the incredibly varied menu offers a selection of exceptional starters, wholesome mains, and decadent desserts.
Price: 
- AED 250: Soft Beverages Package
- AED 375: House Beverages Package
- AED 550: Premium Beverages Package
For more information and bookings, call +971 2 811 5666
Schedule
Conrad Abu Dhabi
Aug 10 - Sep 30, 2022
12:30 PM - 04:00 PM
Stay up to date with events in Abu Dhabi