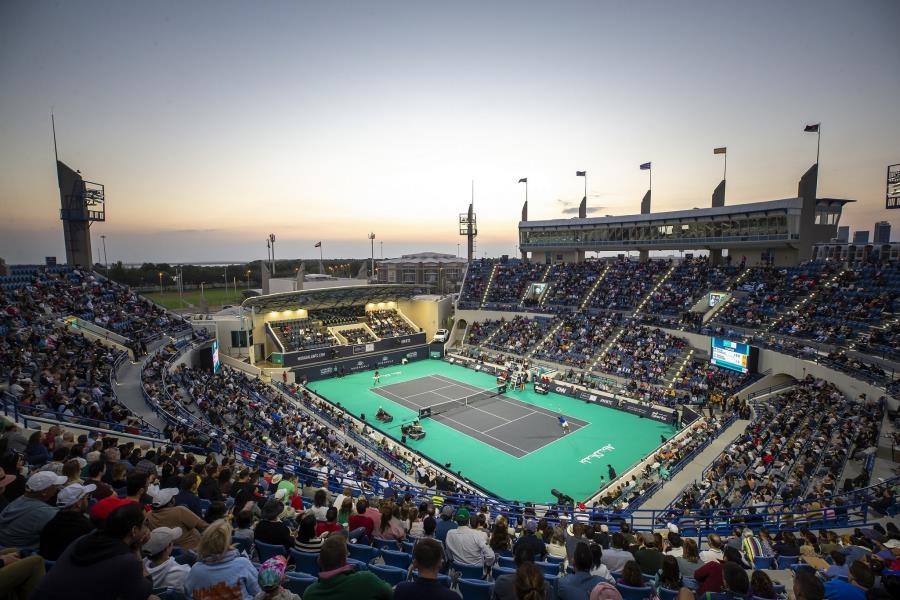 See All
Thu, Dec 16, 2021 12:00 AM - Sat, Dec 18, 2021 12:00 AM
Top-class tennis is making a smashing return to Abu Dhabi this year. Mubadala World Tennis Championship owners Flash Entertainment have announced the Arabian Gulf's leading professional tennis experience is heading back to the International Tennis Centre, Zayed Sports City in Abu Dhabi.

The tournament will give fans the opportunity to swing into the festive season in style, with six of the world's top male tennis players, and two leading female players, lined up to compete across three days of exciting tennis action, in a safe and secure environment.

In line with Abu Dhabi's commitment to health and safety, which has seen the emirate ranked as the safest city in the Middle East by the Economist Intelligence Unit, the 13th edition of the Mubadala World Tennis Championship will welcome spectators with a reduced capacity in line with Government regulations across the three-day festival. The Championship is now accessible to international visitors after Abu Dhabi's announcement to lift quarantine requirements for fully vaccinated travelers from all countries.
Schedule
Mubadala Arena, Zayed Sports City
Dec 16 - Dec 18, 2021
12:00 AM - 12:00 AM
Abu Dhabi Calendar
Stay up to date with events in Abu Dhabi