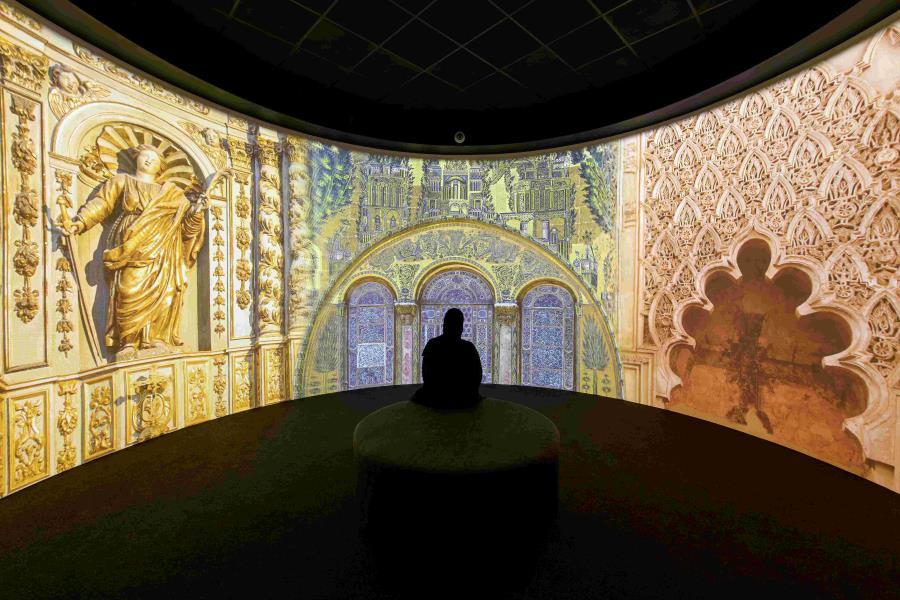 See All
Wed, Sep 13, 2023 10:00 AM - Sun, Jan 14, 2024 06:30 PM
Featuring some of the oldest texts of the three monotheistic religions, Letters of Light is now open to public.
Held in partnership with Bibliothèque nationale de France and France Muséums, Letters of Light explores the historical context in which the holy books emerged, the way they have been passed down over the years, the scholarly and mystical practices associated with them and their essential role in universal intellectual and artistic history.
The exhibition is curated by Laurent Héricher, Head of the Oriental Manuscripts Department, Bibliothèque nationale de France, and Dr. Souraya Noujaim, Director of the Islamic Arts department, Musée du Louvre, and former Director for Scientific, Curatorial and Collections Management at Louvre Abu Dhabi.
With more than 240 artworks on display, visitors will discover important and beautiful manuscripts of the Quran, Bible, and Torah as well as artefacts from the collections of the Bibliothèque nationale de France, the Musée du Louvre in Paris and Louvre Abu Dhabi. These pieces include manuscripts, photographs, graphic arts and threedimensional objects, textiles and paintings from all over the world. Offering a contemporary perspective, the exhibition also showcases a commissioned artwork by Muhannad Shono, The Unseen. The thread-based installation by the Saudi visual artist metaphorically connects the threads of the three religions through a contemplative experience.
Schedule
Louvre Abu Dhabi
Sep 13, 2023 - Jan 14, 2024
10:00 AM - 06:30 PM
Stay up to date with events in Abu Dhabi