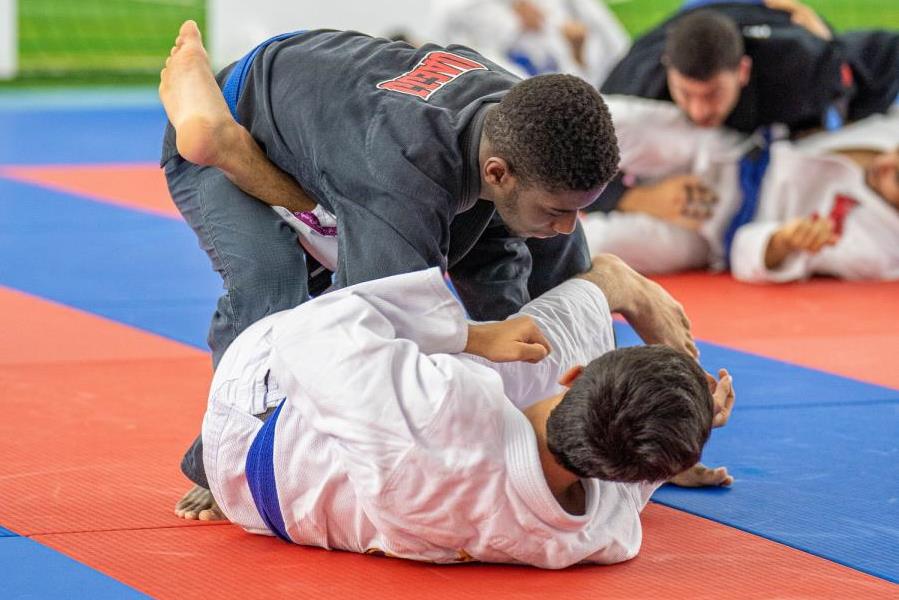 See All
Sun, Dec 13, 2020 04:00 PM - Thu, Jan 07, 2021 08:00 PM
The UAE Jiu-Jitsu Federation, in collaboration with International Vision Investment, have announced a Jiu-Jitsu camps in the upcoming winter period. 
The camp will include a combination of sports and physical activities, targeting age groups of 14 to 18 years. This period will be utilized to achieve the highest levels of skill development in the sport of Jiu-Jitsu by providing an opportunity for those who wish to become professionals. 
Athletes will be investing their time in a planned program revolving around Jiu-Jitsu and using this period to acquire new skills that contribute to developing their talents and stimulate their cognitive, intellectual and creative capabilities.
Schedule
Mubadala Arena, Zayed Sports City
Dec 13, 2020 - Jan 07, 2021
04:00 PM - 08:00 PM
Abu Dhabi Calendar
Stay up to date with events in Abu Dhabi