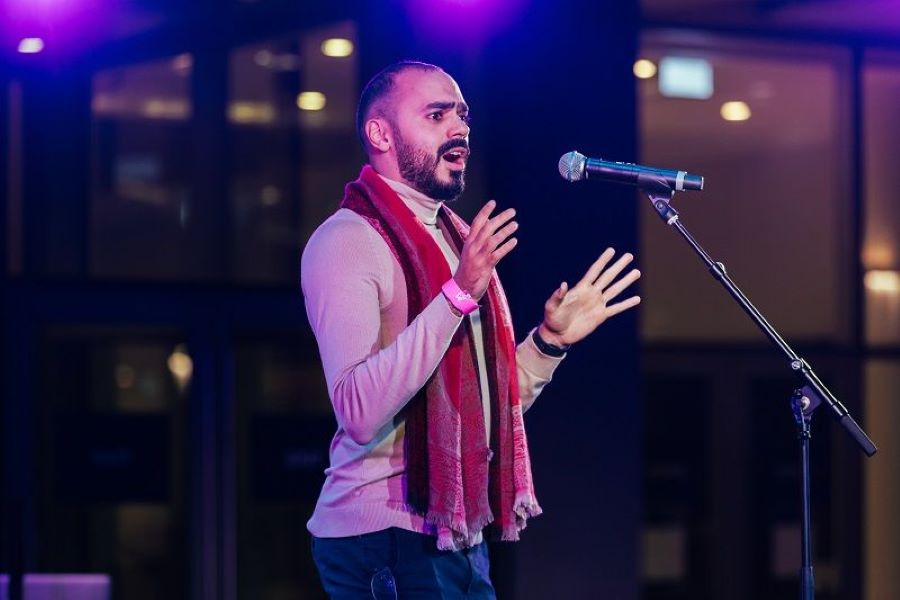 See All
Mon, Nov 28, 2022 07:30 PM - Mon, Nov 28, 2022 10:00 PM
What does home mean to you? Your country, your city, your family? Celebrate UAE National Day with a line-up of poets, spoken word artists, musicians, and storytellers from diverse backgrounds and cultures coming together for the 8th annual Hekayah, The Story.
A one-of-a-kind event that showcases the beautiful diversity of the UAE; A diverse group of artists explore their heritages and cultural performances. Presented live on The East Plaza, this year's lineup will be announced soon.
The lineup of performers will be selected through a collaborative curatorial process, by key players in the cultural, poetry, arts, and writing communities across the UAE, including: Farah Chamma, Osama Motassem, Noor Alsuwaidi, Maryam Khalifa Alshehhi, Dorian Paul Rodgers, and Bill Bragin.
Schedule
The Arts Centre at NYU Abu Dhabi
Nov 28 - Nov 28, 2022
07:30 PM - 10:00 PM
Stay up to date with events in Abu Dhabi