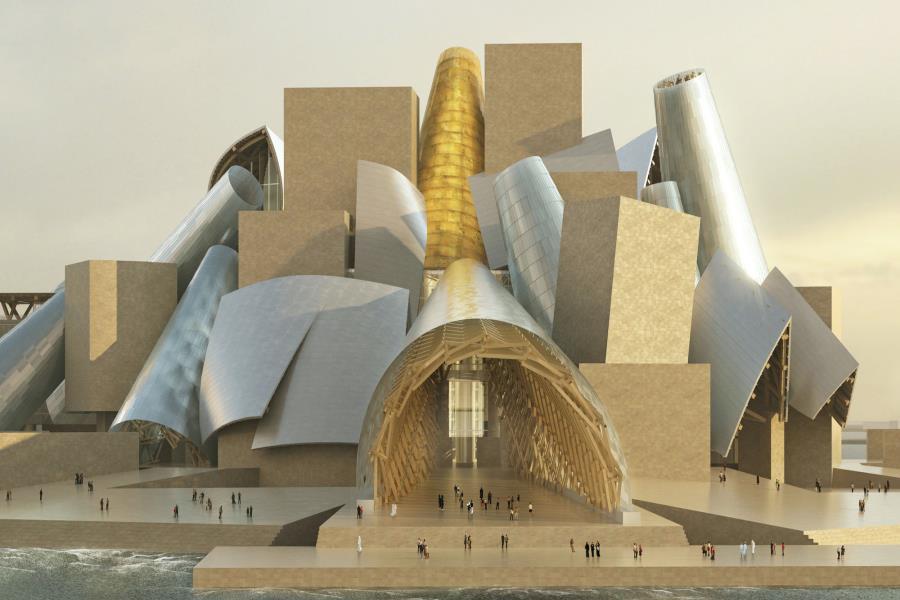 See All
Guggenheim Artists for In the Studio Virtual Programme: Panel Discussion
Virtual Event
Wed, Jul 28, 2021 06:30 PM - Wed, Jul 28, 2021 08:30 PM
An inspiring new line-up of artists has been unveiled for In the Studio, a virtual programme organised by Guggenheim Abu Dhabi to support Abu Dhabi-based artists and nurture the creative ecosystem in the emirate. Running from 30 June to 28 July 2021, the programme will introduce resident artists Afra Al Dhaheri, Mays Albaik and Simrin Mehra Agarwal through a series of virtual studio visits and a live stream panel discussion, which will be available to view on the CulturAll.ae website and Abu Dhabi Culture social media platforms.
The programme will conclude on 28 July 2021 at 6:30 PM with a panel discussion, inviting the three participating artists to discuss the joys and challenges of growing their careers, navigating the exponential growth of the UAE's arts and culture scene, and how they envision the future of the local creative ecosystem in 10 years' time.
The panel will be moderated by Guggenheim Abu Dhabi curators Sara bin Safwan and Jessica Cerasi.
Guggenheim Abu Dhabi: In the Studio sessions will be available to stream on the CulturAll.ae website and Abu Dhabi Culure social media platforms on Facebook, Instagram, Twitter and YouTube.
Schedule
Virtual Event
Jul 28 - Jul 28, 2021
06:30 PM - 08:30 PM
Abu Dhabi Calendar
Stay up to date with events in Abu Dhabi