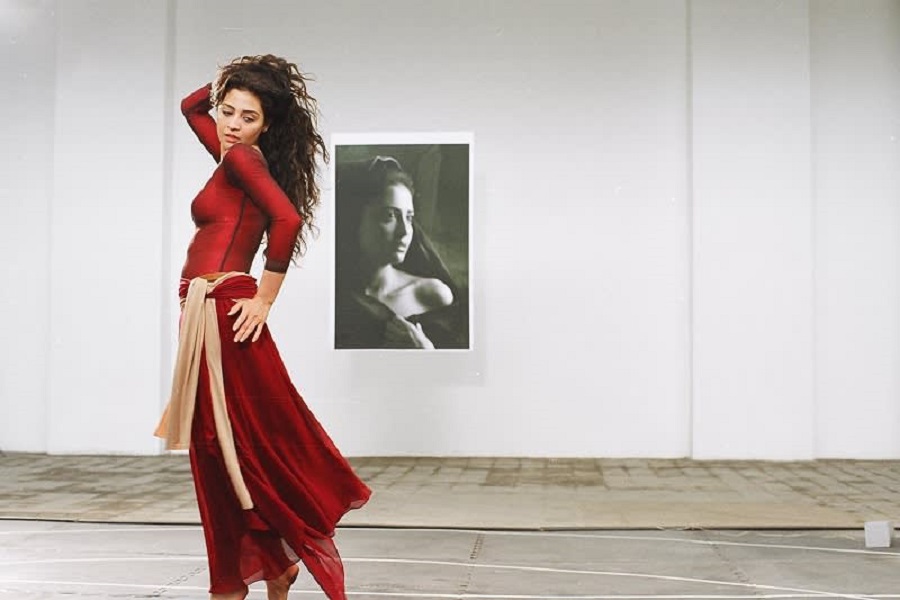 See All
Mon, Nov 08, 2021 07:30 PM - Mon, Nov 08, 2021 10:30 PM
Dr. Mathilde Rouxel, researcher at the New Sorbonne University, and an independent curator, specialising in Arab cinema, will lead the conversation.
This ongoing series showcases groundbreaking films alongside discussions with the filmmakers and faculty. Each set of screenings will be available for on-demand viewing on the NYUAD Arts Center website, followed by a Q&A with the creatives behind the films.
This month's films include:
Dunia, Kiss Me Not On The Eyes (Age Advisory: 18+)
A meditation on female desire, often a taboo subject, especially in the Egyptian society where the film takes place. Driven by the powerful eroticism of Arab poetry and music, the film talks about love and desire, through the experience of a young woman traditionally and strictly educated. The film leads to the trauma provoked by female genital mutilation (which, according to UNICEF, Amnesty International and PNUD reports, affects 97% of women in Egypt in 2003).
Beirut, My City / Beyrouth Ma Ville
In July, 1982, the Israeli army laid siege to Beirut. Four years earlier, Jocelyne Saab saw her 150-year old childhood home go up in flames. She asked herself: when did all this begin? Every place becomes a historical site and every name, a memory.
The Lady of Saigon / La dame de Saigon
A portrait of Dr. Hoa, an extraordinary woman who was a minister in the South Vietnamese revolutionary government. Her life is a battle, and that battle is a pleasure. During the war she was at times imprisoned, and at times a member of the resistance. She tells Jocelyne Saab about her experiences.
Schedule
Virtual Event
Nov 08 - Nov 08, 2021
07:30 PM - 10:30 PM
Abu Dhabi Calendar
Stay up to date with events in Abu Dhabi