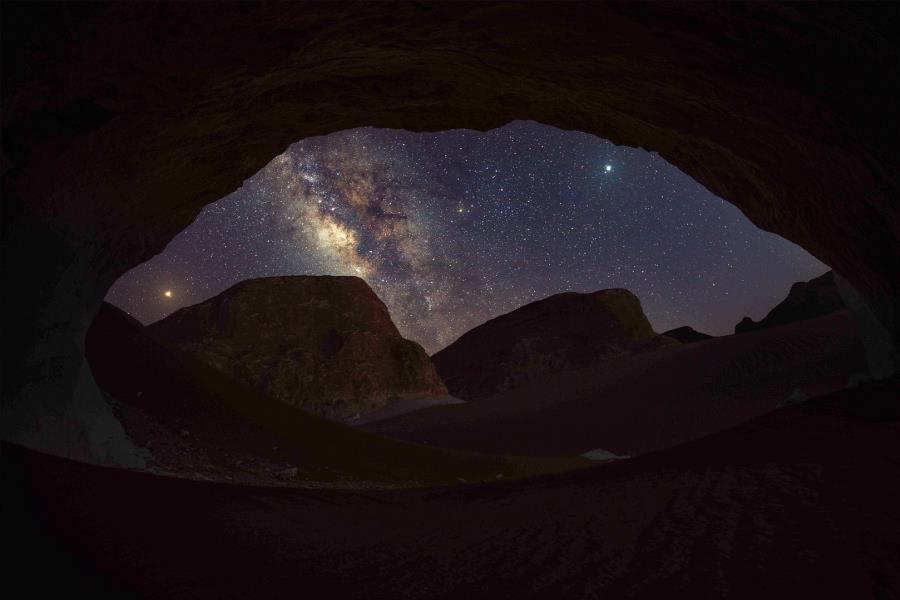 See All
"Celestial: A Journey Through Space and Time" VR Exhibition
Virtual Event
Mon, Nov 23, 2020 08:00 AM - Wed, Dec 30, 2020 11:00 PM
Bringing art ever closer to its audiences, Manarat Al Saadiyat has launched a virtual reality (VR) exhibition in collaboration with Nikon Middle East. Celestial: A Journey Through Space and Time features stunning photography from UAE-based astrophotographer Samy Olabi.
The exhibition highlights Olabi's creative process, allowing viewers to immerse themselves in the depths of the desert and enabling them to explore the night sky through the eyes of the artist. 
Celestial: A Journey Through Space and Time also showcases Olabi's technical prowess and teaches audiences about an approach to photography that has helped us understand more about the mysteries of the universe.
"The exhibition Celestial: A Journey Through Time and Space brings the immersive excitement of virtual reality to Manarat Al Saadiyat. The power of this technology allows us to highlight the artistic vision of astrophotographer Samy Olabi and provide our audiences with a unique and inspiring cultural experience from the safety of their own homes."
You can view the virtual exhibition by clicking
here
.
Schedule
Virtual Event
Nov 23 - Dec 30, 2020
08:00 AM - 11:00 PM
Abu Dhabi Calendar
Stay up to date with events in Abu Dhabi