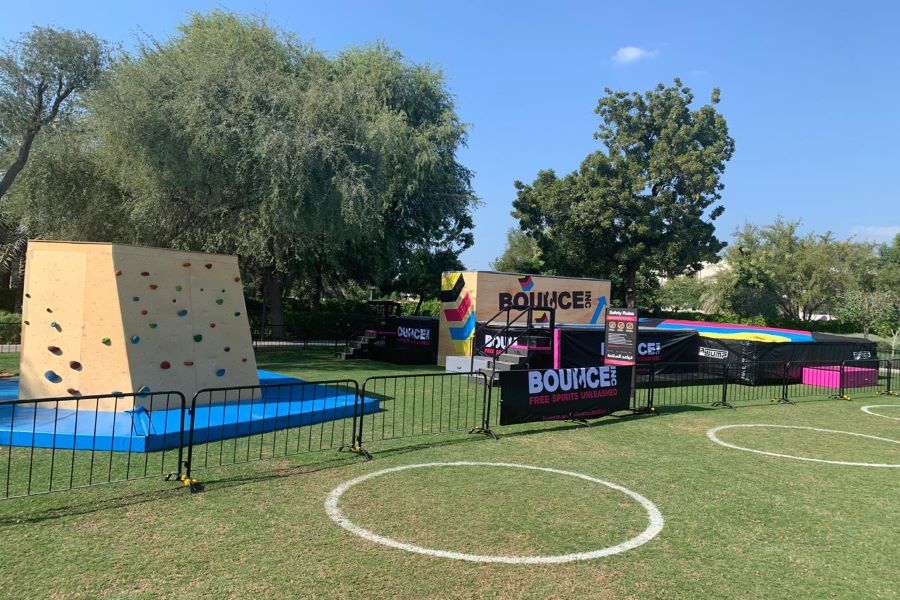 See All
Mon, Nov 01, 2021 08:00 AM - Sat, Apr 30, 2022 11:59 PM
The world leading freestyle jumping revolution BOUNCE is back to Umm Al Emarat Park, the largest green space in the center of Abu Dhabi.
Join the BOUNCE Vibe Tribe now and try new tricks on BOUNCE's giant fluffy cloud of air, enjoy freestyle fun at BOUNCE's Free Jump Court and get a picture with BINC, BOUNCE's very own Mascot and Progression Master!
BOUNCE's outdoor setup is staffed by experienced BOUNCE tribe members who are on ground to help visitors jump within their skill level and learn new tricks. Visitors to the Bounce park will find a challenging climbing wall, a 'giant fluffy cloud of air', a free jump court and more all overseen by a Bounce Progression Master, and an expert team.
To comply with governmental rules and regulations, visitors will need to wear your mask at all times.
Schedule
Umm Al Emarat Park
Nov 01, 2021 - Apr 30, 2022
08:00 AM - 11:59 PM
Abu Dhabi Calendar
Stay up to date with events in Abu Dhabi