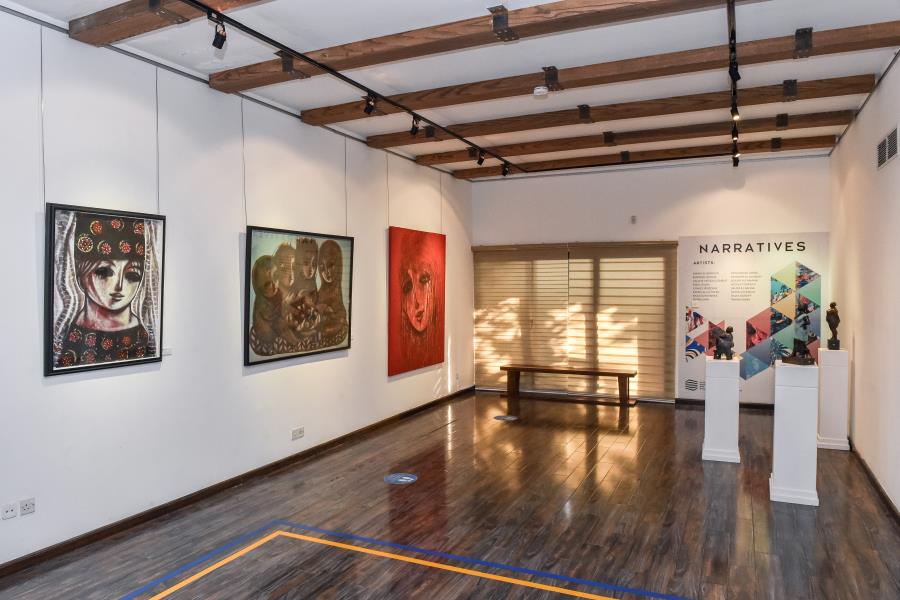 See All
All the way from the ancient city (Art Exhibition) Vol. 2
Etihad Modern Art Gallery
Thu, Sep 30, 2021 05:00 PM - Thu, Oct 14, 2021 09:00 PM
This exhibition is a collaboration between the Etihad modern art gallery Gallery in Abu Dhabi and the Art-Hub Egypt Gallery. This exhibition aims to provide an opportunity to showcase contemporary Egyptian works of art and create an opportunity for recipients in the United Arab Emirates to taste contemporary Egyptian fine art.
This exhibition presents more than 50 contemporary Egyptian artists, and we see through their works of art how ancient Egyptian civilization shaped the identity of Egypt's artists to the form we see today. 
More than 50 artists of all ages and cultures across Egypt in one exhibition presents an overview of the state of the contemporary Egyptian art scene, which was not formed by chance but is a accumulation of all the works of the pioneers of the artistic movement and influenced by ancient Egyptian civilization, which is clearly reflected in the works of the artists of this era.
Schedule
Etihad Modern Art Gallery
Sep 30 - Oct 14, 2021
05:00 PM - 09:00 PM
Abu Dhabi Calendar
Stay up to date with events in Abu Dhabi