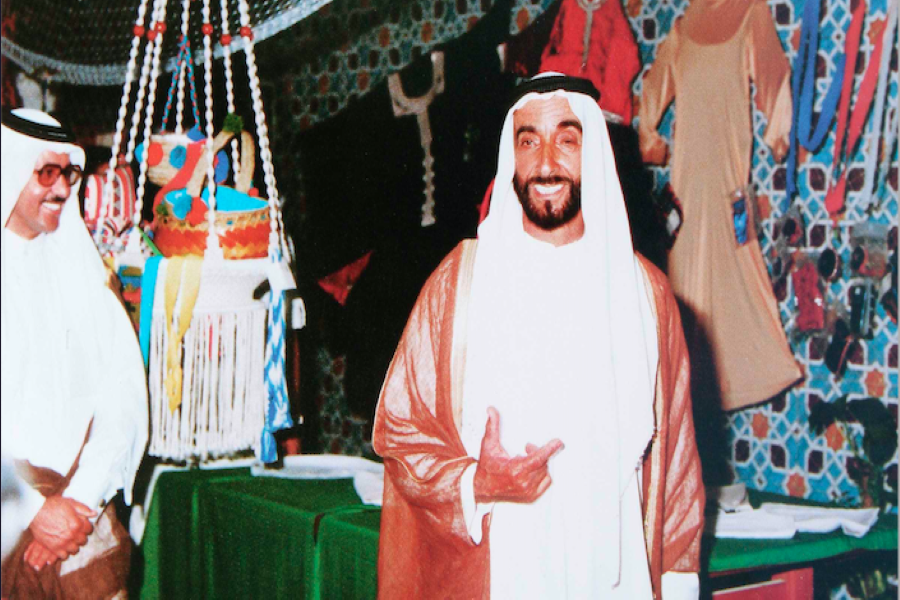 See All
Sun, Oct 24, 2021 10:00 AM - Tue, Feb 15, 2022 07:00 PM
Al Mujamma exhibition tells the story of Cultural Foundation through interactive archival displays, alongside new commissioned installations by three Emirati artists.
The show narrates the story of Cultural Foundation, from its conceptualisation by the late Sheikh Zayed bin Sultan Al Nahyan and its establishment in 1973 and its opening in 1981, to its closure in 2010, and reopening in 2018, following extensive conservation and remodelling work.The building is regarded as one of the most prominent modern heritage buildings exemplifying postmodern architecture in the UAE.
The exhibition shares the rich cultural experiences that Cultural Foundation offered to the community from its earliest days, through its National Library, theatre, fine art exhibitions and important public events.
Schedule
Cultural Foundation
Oct 24, 2021 - Feb 15, 2022
10:00 AM - 07:00 PM
Notes
*Fridays timing: 2:00 PM to 7:00 PM
Abu Dhabi Calendar
Stay up to date with events in Abu Dhabi