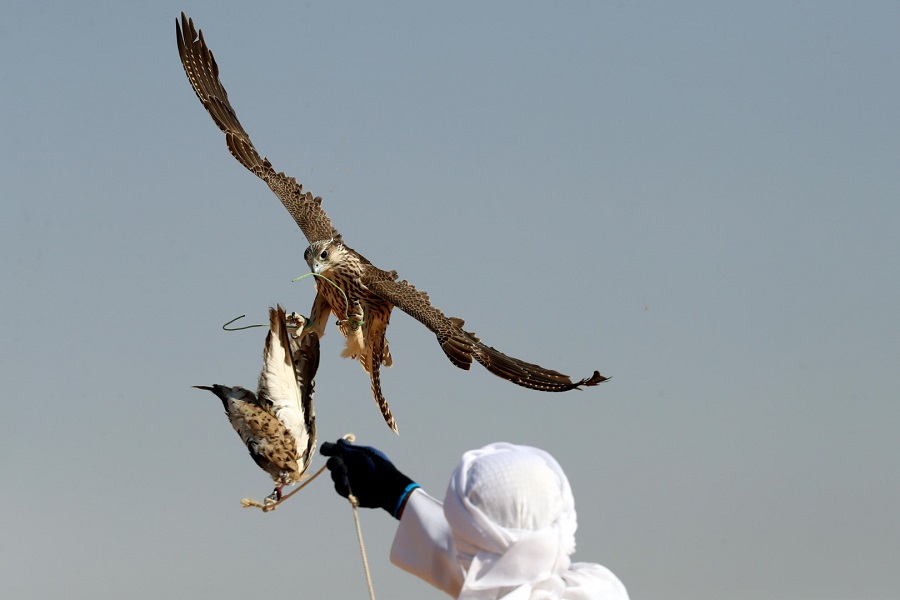 See All
Thu, Oct 28, 2021 10:00 AM - Sat, Jan 22, 2022 10:00 PM
The 15th edition of Al Dhafra Festival will be held under the patronage of His Highness Sheikh Mohamed bin Zayed Al Nahyan, Crown Prince of Abu Dhabi and Deputy Supreme Commander of the Armed Forces.
His Highness issued directives to expand the festival to include camel mazayna (beauty contest) competitions in Sweihan, Razeen and Madinat Zayed, in addition to the principal mazayna competition at the Al Dhafra Festival site.
He also ordered the total prize money at the festival to be increased to AED 110 million. The 15th edition of the festival, which coincides with the country's Year of the 50th celebrations, is set to witness widespread interest and increased participation by camel owners in the UAE and GCC countries.
Schedule
Al Gharbia Region near Madinat Zayed
Oct 28, 2021 - Jan 22, 2022
10:00 AM - 10:00 PM
Abu Dhabi Calendar
Stay up to date with events in Abu Dhabi