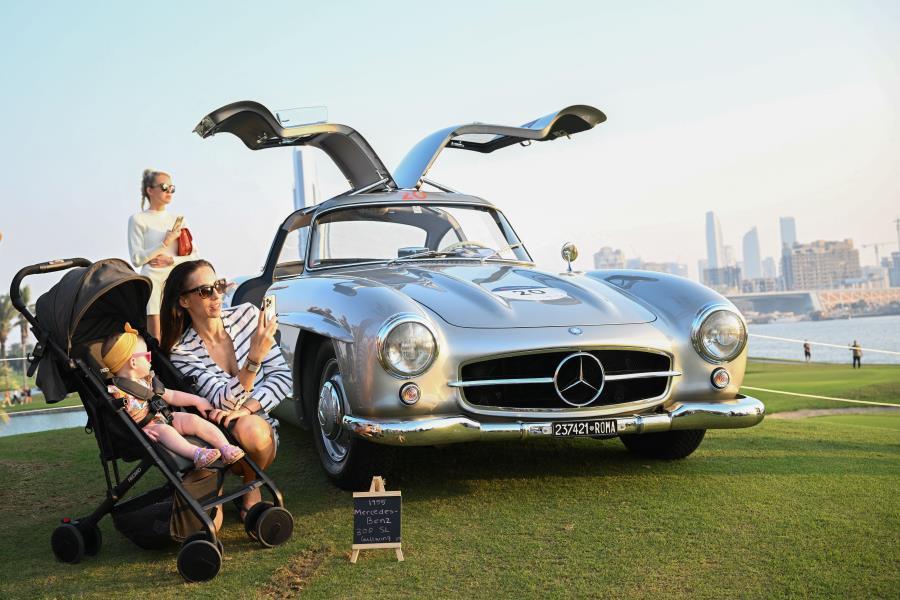 See All
Thu, Dec 07, 2023 03:00 PM - Thu, Dec 07, 2023 06:00 PM
This event is an invitation-only event open to 120 owners of landmark automobiles, from legendary classics to iconic supercars of the modern era. 120 teams are expected to participate this year from all over the globe.
Taking place over four days, participants cross the UAE from the dramatic skyscrapers of Dubai to the hamlet of Ras Al Khaimah, (with a special detour to visit the stunning Musandam peninsula). From the epic coastline of RAK, the rally participants put their machines to the test on the slopes of Jebel Jais, before arriving on the misty coastline of Fujairah. Finally, they return to Dubai via a signature stop in DIFC before concluding at a stunning location on Saadiyat Island in Abu Dhabi. Throughout this landmark event, participants drive their classic vehicles against the clock while enjoying the finest five star hospitality.
At an average value of USD1.5 million per participating vehicle, this year's line up is exceptional, with ten Mercedes-Benz 300SL Gullwings, five Ferrari Dinos and several one-off coachbuilt Alfa Romeos with outstanding racing pedigree. The age of the vehicles spans from 1925 – a Bugatti Type 23 to a brand-new limited edition 2023 Porsche 911 Dakar, arriving for the event from Saudi Arabia.
Schedule
Al Maryah Island
Dec 07 - Dec 07, 2023
03:00 PM - 06:00 PM
Stay up to date with events in Abu Dhabi