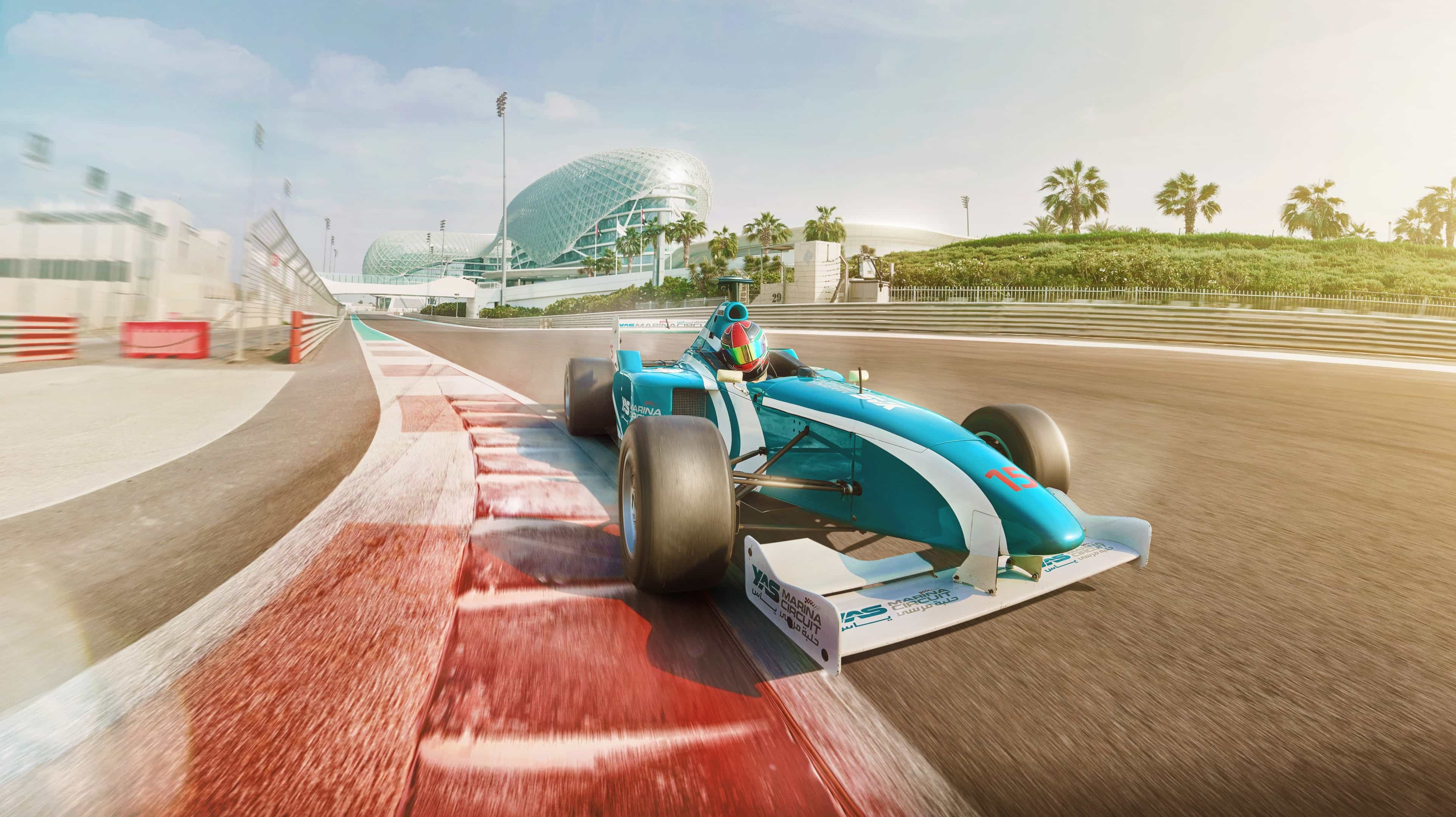 Yas Island: need for speed
Speed-lovers looking for a quick half-day fix in Abu Dhabi should look no further than Yas Marina Circuit. Launched in 2009 to host the Formula 1™ Etihad Airways Abu Dhabi Grand Prix, Yas Marina Circuit is still one of the UAE's most epic motorsports, sporting and business venues. Winding its way around the beautiful Yas Marina, this ultramodern racetrack not only offers a bespoke and captivating racing spectacle, but also extensive year-round professional and grassroots motorsports, as well as other sporting events and experiences.
Perfect for a fun family day out, or even as a team-building event with a speedy twist, Yas Marina Circuit's Yas Kartzone knows how to deliver a good dose of adrenaline. Experience the thrills and excitement of go-karting, with Yas Kartzone's kart fleet consisting of Cadet Karts for kids aged 8 to 12, and Senior Karts for people 13 years and older.
So, whether you want to experience the thrill of go-karting, test the limits at over 200km/hour in an Aston Martin GT4, earn your racing licence, take part in one of many sporting events, or do business with track-side views, Yas Marina Circuit is the Meeting Place of Champions.
What to expect
Pick up some speed at Abu Dhabi's Yas Marina Circuit and Yas Kartzone, two of the city's top-of-the-line motorsports venues perfect for the whole family.
Stop 1
Abu Dhabi International Airport
Abu Dhabi
Recommended Time: 1 hours
With more than 50 airlines flying to and from some 102 destinations in over 56 countries, Abu Dhabi International Airport has been recognised by the World Airport Awards, with the 'Best Airport in the Middle East' accolade going to this airport more than once.
The airport's Terminal 1, with design and architecture reflecting traditional Emirati elements set in a high-end, ultramodern ambience, delivers a five-star travel experience.
The home of Etihad Airways – the national airline of the United Arab Emirates – Terminal 3 welcomes travellers to plush Etihad lounges and an award-winning concierge-style check-in. Impressive retail is managed by DFS, the world's largest luxury retailer, and is complemented by upmarket restaurants and cafés. 
The soon-to-come Midfield Terminal Complex (MTC), a centrepiece of Abu Dhabi Airports Company's (ADAC) multibillion-dollar investment programme, will provide a full terminal building, passenger and cargo facilities, duty-free shops and restaurants for between 27-40 million people a year in the future.
Are you flying into Abu Dhabi? Click here for full flight information.
Abu Dhabi International Airport is also well connected to the rest of the emirate by numerous bus services. For more information on bus services, fares and schedules, or to download bus routes, click here. 
Read More