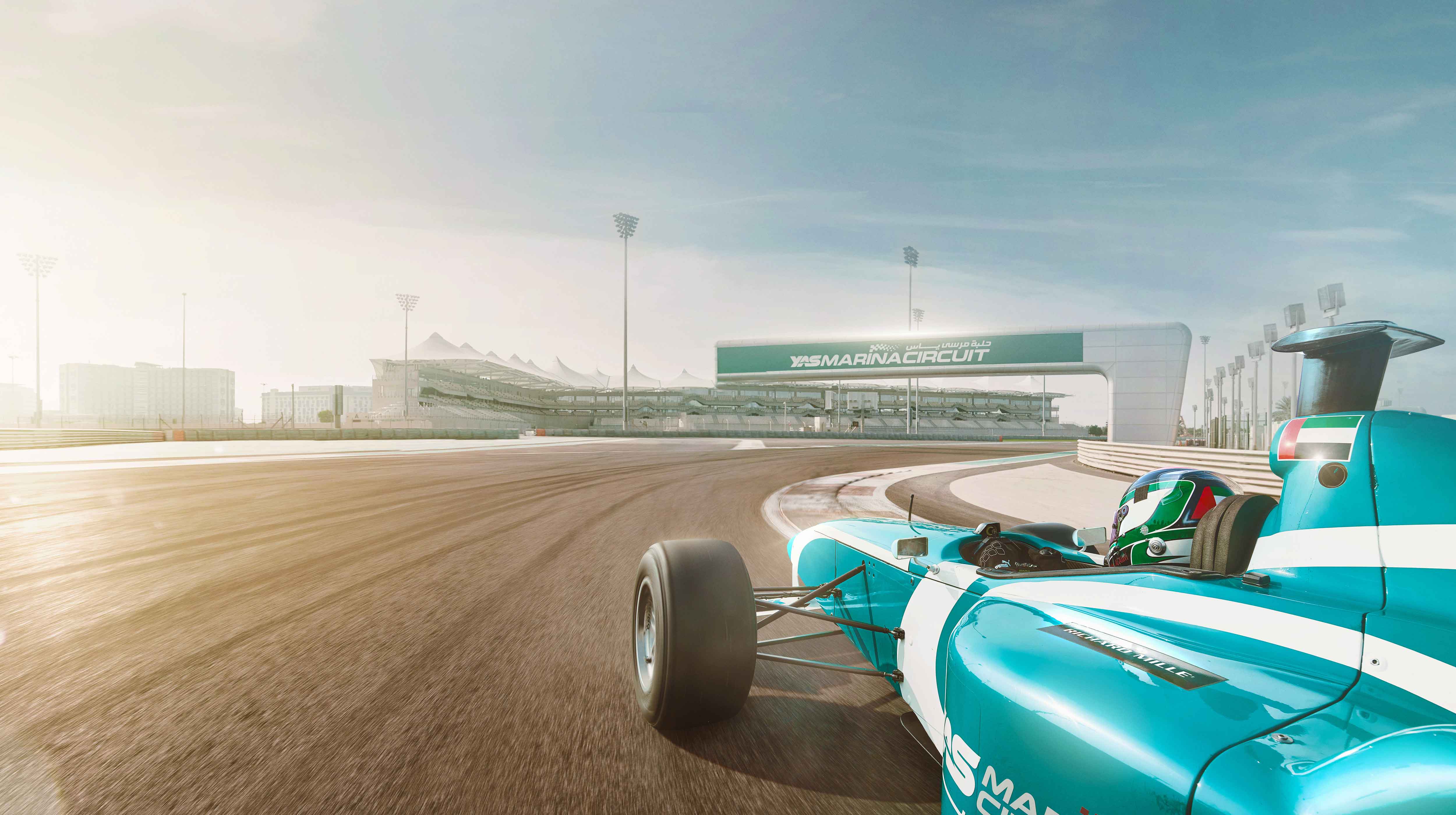 On this four-hour tour, adrenaline junkies will be in their element as they feed their need for speed at Ferrari World Abu Dhabi. The world's first Ferrari-branded theme park is home to family-friendly rides of all thrill levels, from super-chilled to crazy fast.
Home to a winning mix of Ferrari-inspired rides and attractions, the biggest Ferrari Store in the world and a range of authentic Italian-dining options, there's plenty on offer for the whole family, from toddlers to teens, parents to grandparents..
Beneath the park's massive and iconic red roof, rides include the dynamic roller-coaster the Flying Aces, which features the world's highest loop and climbs 63 metres at a 51-degree angle. There's also the world's fastest roller-coaster, the Formula Rossa, which reaches a top speed of 250kmph in 4.9 seconds and soars to heights of 52 metres.
You'll also find kid-friendly attractions in the Family Zone, state-of-the-art simulators, electric-powered go-karts, live shows and an inspiring treasure of racing memorabilia.
Open 365 days a year, the fun never stops at Ferrari World Abu Dhabi.
What to expect
Make memories at the impressive Ferrari World Abu Dhabi theme park, home to family-friendly rides of all thrill levels, including the world's fastest roller-coaster.
Stop 1
Abu Dhabi International Airport
Abu Dhabi
Recommended Time: 1 hours
With more than 50 airlines flying to and from some 102 destinations in over 56 countries, Abu Dhabi International Airport has been recognised by the World Airport Awards, with the 'Best Airport in the Middle East' accolade going to this airport more than once.
The airport's Terminal 1, with design and architecture reflecting traditional Emirati elements set in a high-end, ultramodern ambience, delivers a five-star travel experience.
The home of Etihad Airways – the national airline of the United Arab Emirates – Terminal 3 welcomes travellers to plush Etihad lounges and an award-winning concierge-style check-in. Impressive retail is managed by DFS, the world's largest luxury retailer, and is complemented by upmarket restaurants and cafés. 
The soon-to-come Midfield Terminal Complex (MTC), a centrepiece of Abu Dhabi Airports Company's (ADAC) multibillion-dollar investment programme, will provide a full terminal building, passenger and cargo facilities, duty-free shops and restaurants for between 27-40 million people a year in the future.
Are you flying into Abu Dhabi? Click here for full flight information.
Abu Dhabi International Airport is also well connected to the rest of the emirate by numerous bus services. For more information on bus services, fares and schedules, or to download bus routes, click here. 
Read More