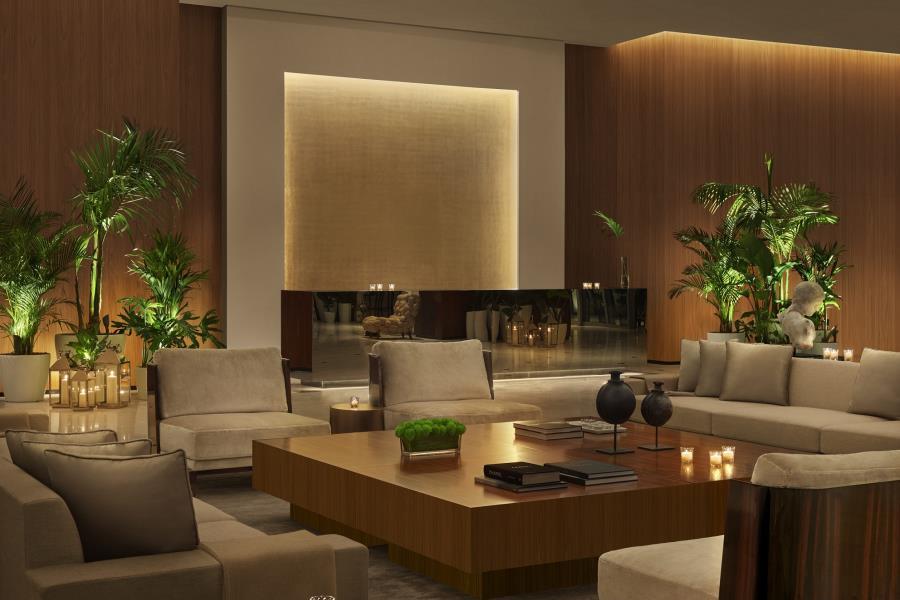 إظهار الكل
Tue, Dec 01, 2020 01:00 PM - Thu, Dec 31, 2020 11:59 PM
Oak Room Festive Menu
Tis the season at Oak Room, the quintessentially British steakhouse. A delightfully curated set menu features the very best cuts and seasonal ingredients. Physically distant, but socially connected, the menu is by reservation only for minimum four guests, with free flowing house beverages. Price include: AED 250 including soft beverages and AED 395 including house beverages

Festive Tea on the Terrazza
Laid back afternoons on the terrace will receive a sprinkling of festive flair this December. The popular Mediterranean tea concept welcomes highlights including, golden peaked charcoal, meringue croissants, chocolate pecan choux and prosciutto with grilled peach, ready to be devoured over Avancha teas, free flowing bubbles and Christmas catch ups.
Price include: AED 120 per person, including coffee, tea and soft beverages and AED 168 per person, including 2-hours of bubbles
Location: Alba Terrace, The Abu Dhabi EDITION

25 Days of Book Club at Library Bar
On the first day of Christmas, my true love said to me, "let's go to Library Bar for a G&T!" Guests can sip an unlimited number of merry concoctions from a selection of cocktails inspired by seasonal classic literature and the written word - staying true to the design philosophy of the Library Bar.
Price: AED 150 per person

Edition Bombe
Revealing the ultimate seasonal gift, the exclusive EDITION Bombe. The Abu Dhabi EDITION's masterful chocolatiers showcase a limited-edition chocolate sphere filled with seasonal cookies or handmade truffles to spoil. Simply satisfying to smash open with a bespoke miniature hammer, and complete with iconic packaging and tag, conveniently personalizable and ready to gift. Beyond a luxury sweet treat, this interactive gift is irresistible for colleagues and loved ones, or even to treat yourself.
Price Include: 
EDITION Bombe – White Chocolate with Cookies – AED 125 
EDITION Bombe – White Chocolate with Truffles – AED 160
EDITION Bombe – Gold with Truffles – AED 350
Schedule
فندق اديشن أبوظبي
Dec 01 - Dec 31, 2020
01:00 PM - 06:00 PM
ملاحظات
Festive Tea on the Terrazza
فندق اديشن أبوظبي
Dec 01 - Dec 31, 2020
05:00 PM - 08:00 PM
ملاحظات
25 Days of Book Club at Library Bar
فندق اديشن أبوظبي
Dec 01 - Dec 31, 2020
06:00 PM - 11:00 PM
فندق اديشن أبوظبي
Dec 01 - Dec 31, 2020
07:00 PM - 11:59 PM
ملاحظات
Oak Room Festive Menu
جدول فعاليات أبوظبي
تابع آخر مستجدات الفعاليات في أبوظبي